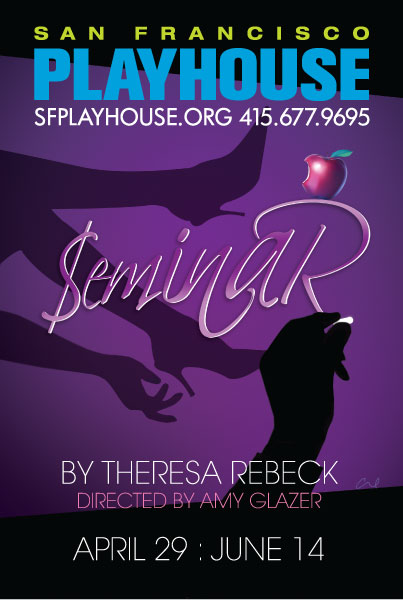 Seminar
Written by Theresa Rebeck
Directed by Amy Glazer
Five hundred dollars a week for all the abuse you can take. And maybe sex. That's what four aspiring novelists pay for a ten-week private writing class with the legendary Leonard. It's a smorgasbord of vicious, and very funny, wordplay, as innocence collides with experience in this biting Broadway comedy about power, sex, and art.
This is the second San Francisco Playhouse production of a Theresa Rebeck work. The Scene, which we produced in 2008, was later released as a feature film, Seducing Charlie Barker.
"One of Rebeck's best works. A wonderful new comedy!"-Mark Kennedy, The Associated Press
Performances Start: April 29, 2014
Press Opening: May 3, 2014
Closes: Jun 14, 2014
Run time: TBA
Show Times: Tuesday – Thursday at 7pm, Friday at 8pm, Saturday at 3pm & 8pm, Select Sundays at 2pm.
Tickets: $20 – $100
Order Online or call (415) 677-9596
Box office Hours: Tues-Sat 1:00 pm-6:00 pm
San Francisco Playhouse
117 reviews