Bauer
Written by Lauren Gunderson
Directed by Bill English
Why did he stop? Imprisoned by the Nazis, he sketched on scraps. His fiery love affair with Hilla Rebay (Guggenheim curator) lasted a lifetime. The Guggenheim was built to house his work. Why did the genius that survived all that suddenly stop painting? This is a San Francisco Playhouse commissioned work.
In his time, Rudolf Bauer was considered by Solomon Guggeinheim to be an even greater painter than his contemporary, Kandinsky. This production explores the power struggle and intrigue that caused this brilliant artist to disappear from the art world. Bauer has been in development at the San Francisco Playhouse since 2011, and will be our first World Premiere Commission on the main stage!
"Gunderson is one of the most creative and entertaining playwrights in America."-Dallas Morning News
The Cast of Bauer: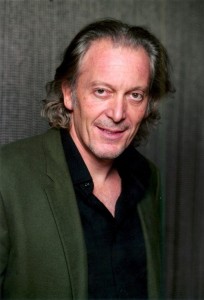 Ronald Guttman* (Rudolf Bauer) Born in Brussels, Belgium, where he performed at The National Theatre in plays by Beckett, Schnitzler, Racine, Turgenev, and Camus, among others. In New York, he studied with Lee Strasberg and Stella Adler and has appeared at Second Stage, Circle in the Square, Long Wharf, The Mint, and as Woland in The Master and Margarita at Bard SummerScape 2013. Recent television credits: Elementary, The Good Wife, Mad Men, and HBO miniseries Mildred Pierce. Movies include The Hunt for Red October, Green Card, Avalon, Danton, 13, Pawn and Girl Most Likely. Coming in 2014: Nina (with Zoe Saldana portraying jazz icon Nina Simone) and Welcome to New York (dir. Abel Ferrara). He is also the founder of HIGHBROW, a production company for independent film and theater, recently My Name Is Asher Lev, winner of the 2013 Outer Critics Circle for best Off Broadway play, and Satchmo, opening this spring Off Broadway. Further acting credits can be found at IMDB.com, and production credits at www.highbrow.net.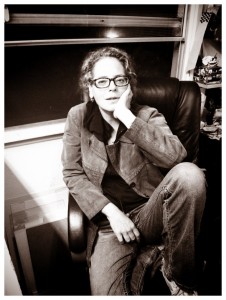 Stacy Ross* (Hilla Rebay) At Cal Shakes: Titus Andronicus, Macbeth, Mrs. Warren's Profession, An Ideal Husband, and Arms and the Man. In 2010. Ms. Ross capped a year of offbeat mother roles (Back to Earth at Best of PlayGround Festival, Mrs. Warren's Profession and Macbeth at Cal Shakes) by playing the Other Mother in San Francisco Playhouse's west-coast premiere of Coraline. Less maternal but also enjoyable roles she's played in recent years include Major Barbara and Hannah Arendt (Major Barbara and Hannah and Martin, respectively, at San Jose Rep), Sharla and Hertha (Killer Joe and Spring Storm at Marin Theatre Company), Annie in In the Next Room, or the Vibrator Play at Berkeley Rep, Hedda Gabler at Aurora Theatre Company, and Olga in Three Sisters at Baltimore's CenterSTAGE.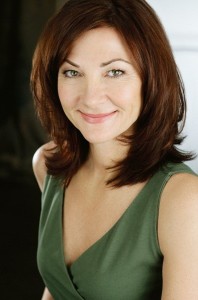 Susi Damilano (Louise Bauer) is co-founder of the San Francisco Playhouse (SFPH); she is a four-time recipient of the Bay Area Theatre Critic Circle (BATCC) award for Best Female Performance in Harper Regan, Bug, Six Degrees of Separation, and Reckless. At SFPH she has performed leading roles in Abigail's Party, Harper Regan, Coraline, Slasher, One Flew Over the Cuckoo's Nest, Landscape of the Body, First Person Shooter, Jesus Hopped the 'A' Train, The Crucible, Kimberly Akimbo, Our Town and The Smell of the Kill. Her directing credits include A Behanding in Spokane, Den of Thieves and Wirehead* and the West Coast Premieres of Honey Brown Eyes*, Dead Man's Cell Phone, Coronado, The Mystery Plays and Roulette and the World Premiere of Daniel Heath's Seven Days in the 2010 Sandbox Series. (*nominated for BATCC Directing award.)
Previews Start: Mar 18, 2014
Opens: Mar 22, 2014
Closes: Apr 19, 2014
Run time: Approx. 1hr 30min
Show Times: Tuesday – Thursday at 7pm, Friday at 8pm, Saturday at 3pm & 8pm, Select Sundays at 2pm.
Tickets: $20 – $100
Order Online or call (415) 677-9596
Box office Hours: Tues-Sat 1:00 pm-6:00 pm
San Francisco Playhouse
116 reviews