Just Announced: San Francisco Playhouse presents Bauer at 59E59 Theaters in New York City
San Francisco Playhouse is proud to announce that the smash hit Bauer is traveling to New York City in September 2014! The play will be presented at 59E59 Theaters from September 2nd through October 12th, 2014. Tickets are now available at 59E59.org.
---
Bauer
Written by Lauren Gunderson
Directed by Bill English
Why did he stop? Imprisoned by the Nazis, he sketched on scraps. His fiery love affair with Hilla Rebay (Guggenheim curator) lasted a lifetime. The Guggenheim was built to house his work. Why did the genius that survived all that suddenly stop painting? This is a San Francisco Playhouse commissioned work.
In his time, Rudolf Bauer was considered by Solomon Guggenheim to be an even greater painter than his contemporary, Kandinsky. This production explores the power struggle and intrigue that caused this brilliant artist to disappear from the art world. Bauer has been in development at the San Francisco Playhouse since 2011, and is our first World Premiere Commission on the main stage!

"'Bauer' sizzles …  an exquisite exploration of the fickleness of history, the fragility of the artistic impulse and the age of regret."-San Jose Mercury News
The Cast of Bauer: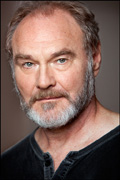 Sherman Howard* (Rudolf Bauer) Broadway credits include Gore Vidal's The Best Man, A Bengal Tiger In The Baghdad Zoo, All My Sons, and Inherit The Wind. His off-Broadway credits include Another Part of the Forest (Peccadillo Theatre), Titus Andronicus and Tell Out My Soul (Public Theatre), Geography of a Horse Dreamer and The Crate (Ensemble Studio Theatre), I'm Not Rappaport (Roundabout). His recent regional credits include Rosencrantz and Guildenstern are Dead (Old Globe), Prospero in The Tempest, Henry in The Lion in Winter, Benedick in Much Ado About Nothing, Spooner in No Man's Land, the title roles of both Galileo and Enrico IV and Scrooge in A Christmas Carol (Shakespeare Theatre of New Jersey). Further regional credits include the title roles of Hamlet (Kentucky Shakespeare Festival), Macbeth (North Carolina Shakespeare Festival), and Sheridan (La Jolla Playhouse). He appeared in The Price (Pittsburgh Public), Nine Armenians (Intiman), Jumpers (Northlight Theatre), The Contractor (A.C.T.) Some of his many television credits include Homeland, Person of Interest, Cold Case, Malcolm in the Middle, Law and Order, Seinfeld, ER, The Stand, all three Star Trek spin-offs, etc. He recently performed with the Philadelphia Orchestra in a unique presentation of Rachmaninoff's "The Bells"… but his legacy performance is as the iconic zombie, "Bub," in George Romero's Day of the Dead.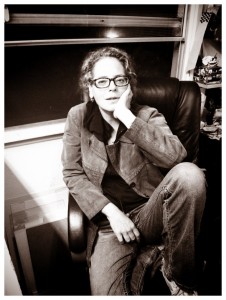 Stacy Ross* (Hilla Rebay) At Cal Shakes: Titus Andronicus, Macbeth, Mrs. Warren's Profession, An Ideal Husband, and Arms and the Man. In 2010. Ms. Ross capped a year of offbeat mother roles (Back to Earth at Best of PlayGround Festival, Mrs. Warren's Profession and Macbeth at Cal Shakes) by playing the Other Mother in San Francisco Playhouse's west-coast premiere of Coraline. Less maternal but also enjoyable roles she's played in recent years include Major Barbara and Hannah Arendt (Major Barbara and Hannah and Martin, respectively, at San Jose Rep), Sharla and Hertha (Killer Joe and Spring Storm at Marin Theatre Company), Annie in In the Next Room, or the Vibrator Play at Berkeley Rep, Hedda Gabler at Aurora Theatre Company, and Olga in Three Sisters at Baltimore's CenterSTAGE.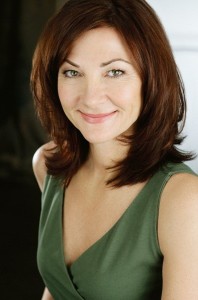 Susi Damilano (Louise Bauer) is co-founder of the San Francisco Playhouse (SFPH); she is a four-time recipient of the Bay Area Theatre Critic Circle (BATCC) award for Best Female Performance in Harper Regan, Bug, Six Degrees of Separation, and Reckless. At SFPH she has performed leading roles in Abigail's Party, Harper Regan, Coraline, Slasher, One Flew Over the Cuckoo's Nest, Landscape of the Body, First Person Shooter, Jesus Hopped the 'A' Train, The Crucible, Kimberly Akimbo, Our Town and The Smell of the Kill. Her directing credits include A Behanding in Spokane, Den of Thieves and Wirehead* and the West Coast Premieres of Honey Brown Eyes*, Dead Man's Cell Phone, Coronado, The Mystery Plays and Roulette and the World Premiere of Daniel Heath's Seven Days in the 2010 Sandbox Series. (*nominated for BATCC Directing award.)
The crew of Bauer:
Abra Berman (Costume Designer) has been designing costumes for over twenty five years.    Collaborations include San Francisco Playhouse, Berkeley Playhouse, West Bay Opera, Marin Shakespeare Company, Company C Contemporary Ballet, Alonzo King Lines Ballet, Berkeley Opera, Brava Theatre, Pocket Opera, Lamplighters Theatre, Marin Theatre Company, Alameda Civic Light Opera, Palo Alto Players, The De Young Museum, The Museum of Performance and Design, Hillbarn Theatre, Arclight Theatre, Contra Costa Musical Theatre, Ballet Califia, Cinnabar Theatre, and Sonoma County Repertory Theatre, among others.  Abra has an MFA from UCLA in theatrical costume design.
Bill English* (Artistic Director) spent his life producing works of art. Bill is an accomplished singer, pianist and composer.  He has acted in films, television and professional theatre and is a member of all the performing unions. Bill's work has been recognized with numerous awards for acting, directing, sound and set design. Under Bill's leadership The SF Playhouse, has earned multiple nominations and awards making it the fastest growing and most awarded theatre company in San Francisco.
Judy Bowman, CSA (Casting, NY) Since meeting Bill English at Humana Festival, she has done the NY casting w/SF Playhouse for: Jerusalem, Bengal Tiger at the Baghdad Zoo, Bell, Book & Candle, Becky Shaw, The Aliens & the upcoming Seminar.  Casting on Broadway and off, her frequent collaborations include NYC's The Mint Theater, Partial Comfort, LAByrinth, Rattlestick, Project Y, & HERE.   Regional Theater: Woolly Mammoth, Actors Theater of Louisville/Humana Festivals, Dorset Theater Festival, Kitchen Theatre & Bard Summerscape.  Film: Dynamite: A Cautionary Tale, Copenhagen (Slamdance Audience Award), The Word, Tiger Lily Road, Drawing Home & The Immaculate Reception (Sundance 2014).  Adjunct Asst. Professor at Columbia University's MFA film program & former faculty Harlem School of the Arts.
Tatjana Genser* (Costume Design, Production Manager) is classically trained in philology and an autodidact in everything that's practical theatre. She's proud to be an AEA stage manager, production manager, props mistress and costume designer. She's also a mean monkey on a ladder and a wizard of tape. Thanks to you for supporting independent theatre and to B. for the late night dinners and love.
Amy Glazer (Associate Artistic Director) has directed numerous World, American and West Coast premieres. Recent productions include The Understudy at San Jose Rep. The The Couch at 3 Girls Theatre, Model Apartment at Traveling Jewish Theatre and Abigail's Party, Becky Shaw, Tigers Be Still, Harper Regan, Animals Out of Paper, Shining City, and The Scene at San Francisco Playhouse. At Magic Theatre her work included The God Of Hell, The Crowd You're In With, The Sweetest Swing in Baseball, Blue Surge and The American in Me, Drifting Elegant,  Tape, and Wyoming. At Marin Theatre Company Amy has directed What The Butler Saw, Frozen, Displaced, Life x 3, My Old Lady, The Music Lesson, Misalliance, Candida and Indiscretions. She has also directed plays for Eureka Theatre, TheatreWorks, SJ Stage Company and the Assembly Theatre at the Edinburgh Fringe Festival in Scotland. Also a filmmaker, Amy has directed Ball Lightning, Drifting Elegant and Seducing Charlie Barker, available on VOD, Netflix and Amazon. All three films were developed from plays she previously directed. Amy Glazer is a theatre and film professor at San Jose State University.
Theodore J.H. Hulsker (Sound Design) is pleased to return to The San Francisco Playhouse after designing for Jerusalem and Storefront Church. Theodore's recent work includes Mugwumpin's The Great Big Also, San Francisco Playhouses's Sandbox production of Grounded, NCTC's American Dream, Shotgun Player's Strangers, Babies and Cutting Ball's The Chairs. He was the 2012 recipient of the Eric Landismen Fellowship for an emerging designer. Go Gators.
John (Bear) Kelley (Technical Director) has worked all over the world as a technical director, designer and road manager for countless productions. Previous credits Ewing Ventures, Sierra Stages, Theatre works, Paramount theatre Denver, Denver Center for the Arts, C B S Rocky Mountain Scenic, CO. Old Globe Theatre San Diego, San Diego Rep, San Diego Starlight Opera. Disneyland (Toontown), Stage Lights and Sound Bay Area, Scenic Highlights Inc. Los Angeles.5 Tours- Chinese Acrobatic of Taiwan. 3 Tours- Peking Acrobatic of China.
Maggie Koch (Resident Stage Manager) A native of Pittsburgh, PA, Maggie graduated from San Francisco State University with a degree in Technical Theatre. In 2005 she began as an intern with the SF Playhouse and has been with the company ever since—now taking on the role as a Resident Stage Manager.  Some of her favorite productions include: Art, Jesus Hopped the 'A' Train, Coronado, Cabaret, Dead Man's Cell Phone, Den of Thieves, Slasher, Wirehead, Tigers Be Still, Period of Adjustment, The Aliens & A Behanding In Spokane, Bloody Bloody Andrew Jackson and reasons to be pretty. She would like to thank: her fiance, Ed—for always making her laugh, her family—for believing, the SFPH company—for being her second family and her friends—for providing constant support. Go Pirates!
Savannah Jo Lack (Original Score), a native of Brisbane, Australia was bitten early by her love of the violin, beginning formal training at age six and going on to graduate from the Queensland Conservatorium. Recipient of a Golden Fiddle Award in 2004 and Churchill Fellowship in 2006, Savannah has traversed many musical incarnations and styles throughout her career. She has released four albums – two acclaimed recordings with post instrumental collective, 'Trinkets' a jazz album and a solo album of songs. Savannah is very excited to bring her music to Bauer.
Jacqueline Scott (Props Artisan) works as production designer and propsmaster for theaters and film companies throughout the Bay Area.  Previous credits include Abigail's Party, A Behanding in Spokane, The Sunset Limited, Reborning (San Francisco Playhouse), Assassins, God's Plot (Shotgun Players), Buried Child, The Happy Ones, Annapurna, The Lily's Revenge, The Brothers Size, Oedipus El Rey, Goldfish, Octopus (Magic Theatre), Companion Piece (Z Space), American Hwangap (The Play Company, New York) and all around art department for Lucky Dragon Productions, Terri Timely, Park Pictures and Dwyer Productions.
Sarah Selig (Production Assistant) is a graduate of SFSU with her BA in Theater. Playhouse credits include: Abraham Lincoln's Big Gay Dance Party, Dead Man's Cell Phone, Coraline, Wirehead, Period of Adjustment, The Aliens, Bloody Bloody Andrew Jackson, The Motherfucker with the Hat, Camelot and Jerusalem. Other stage management credits include: Io Sperro Che Balli at Teatro Della Pergola in Florence, Italy; The 9th Annual Bay One Acts Festival for Three Wise Monkeys; Annie with Broadway by the Bay; and the world premieres of Forever Never Comes for Crowded Fire Theater and This World is Good and The Nature Line with Sleepwalkers Theatre. Lots of love to the cast and my wonderful Playhouse family!
Lynne Soffer (Dialect Coach) has served as dialect/text coach on over 235 productions at A.C.T., Berkeley Rep, San Jose Rep, Magic Theatre, Cal Shakes, Marin Shakes, the Old Globe, Dallas Theater Center, Arizona Theatre Co., Arena Stage, Seattle Rep and Denver Center among others including six productions for SF Playhouse. Her film and television credits include Fruitvale (the Oscar Grant story – 2013), Metro, Duets, The Land of Milk and Honey and America's Most Wanted. Ms Soffer is also a professional actor, director and teacher of actors and is the recipient of the 2011 Actors' Equity Lucy Jordan Humanitarian Award
Micah J. Stieglitz (Projection Design) is recognized as LDI's 2013 Young Designer to Watch.  He is proud to be returning to the San Francisco Playhouse after designing projections for Camelot, Bengal Tiger in the Baghdad Zoo, and Storefront Church.  Other credits include projections design for Bonnie and Clyde at Shotgun Players, Our Practical Heaven and A Bright New Boise at Aurora Theatre, Manic Pixie Dream Girl with Playground and the New York Fringe Festival, and In the Time of the Butterflies at Mixed Blood Theatre.
Pre-Production Photos:
Photos by David Allen. *Member of AEA

More on Bauer:
Behind the scenes on the set of Bauer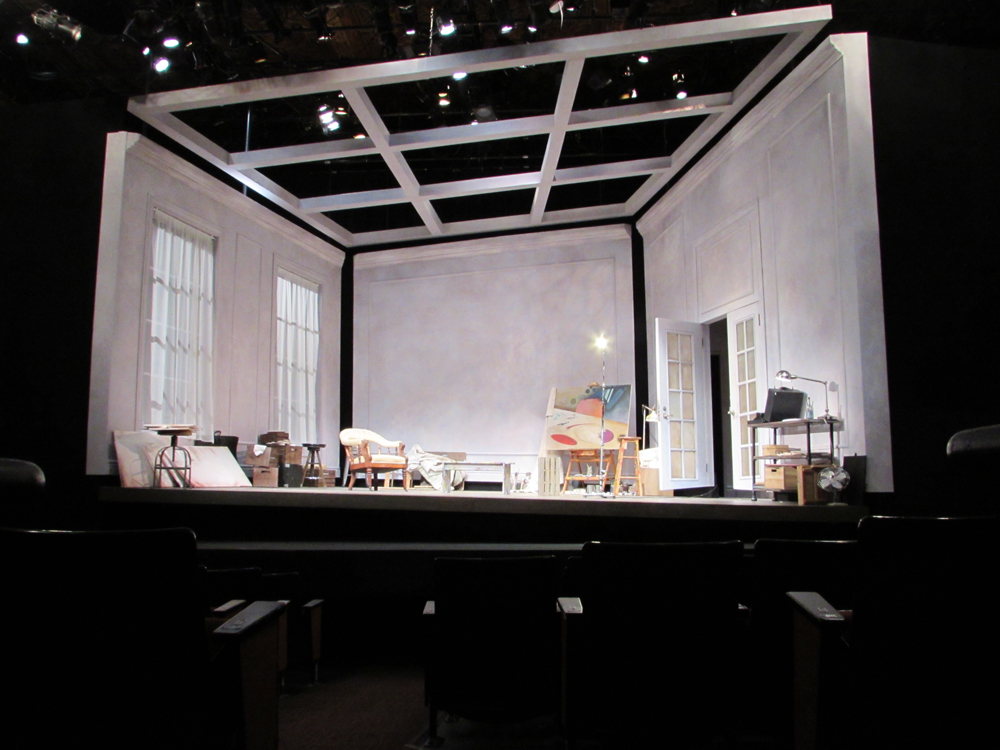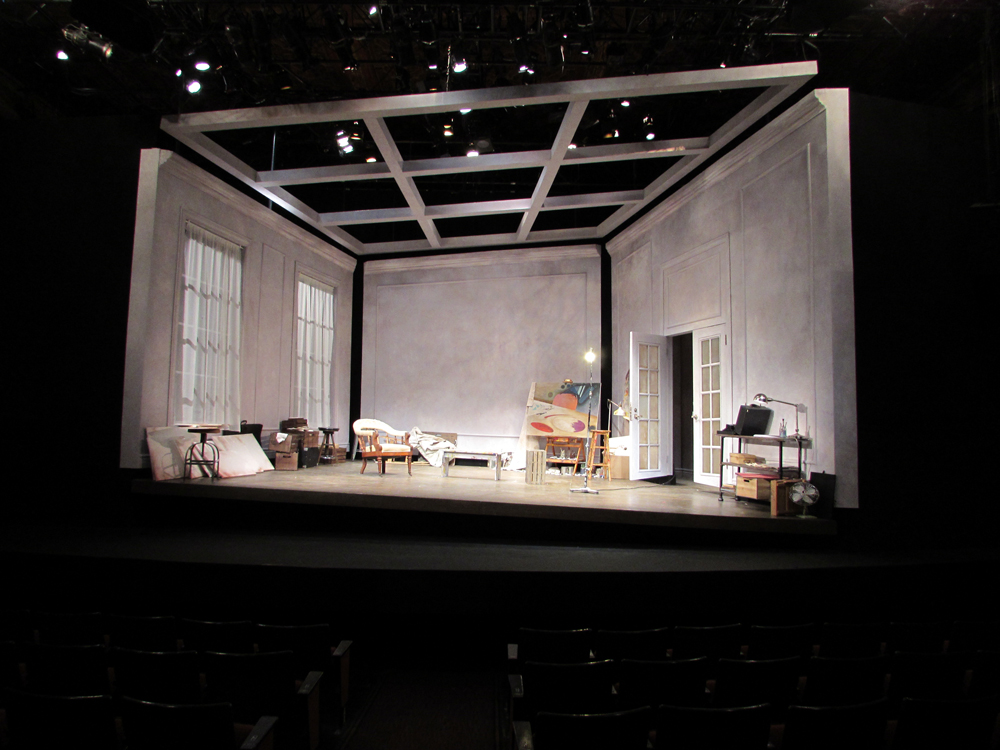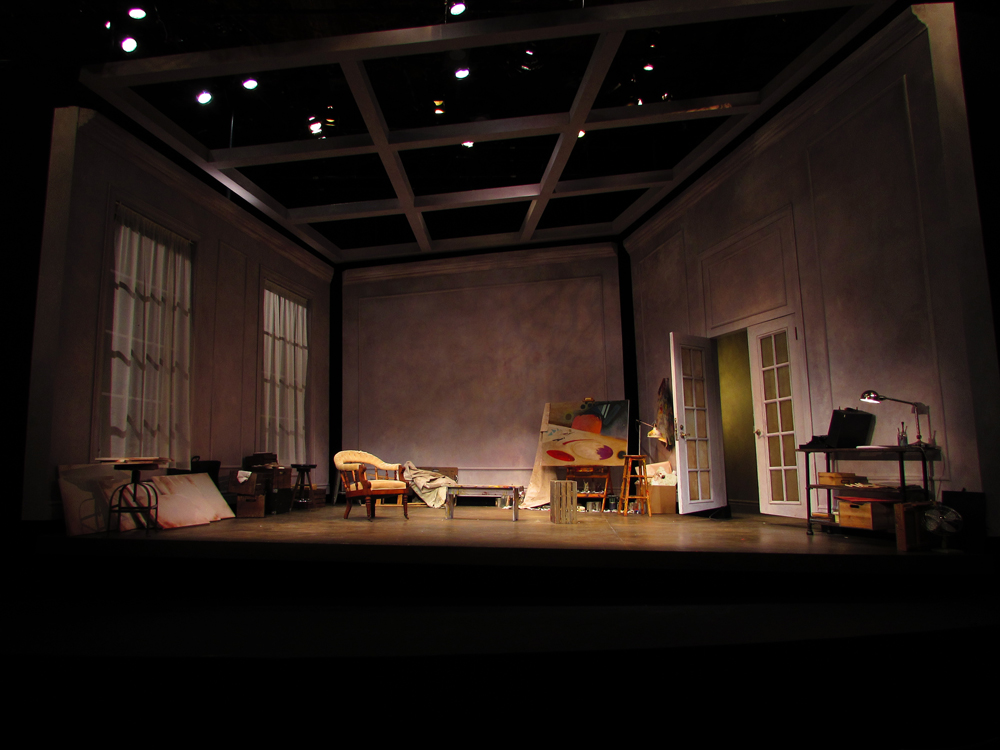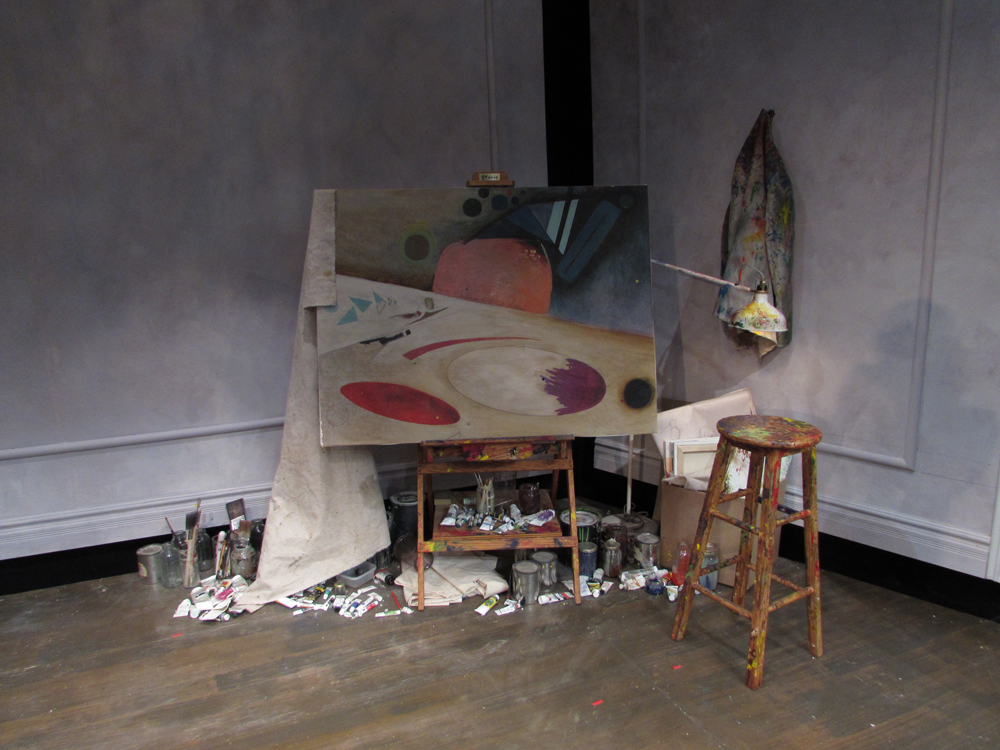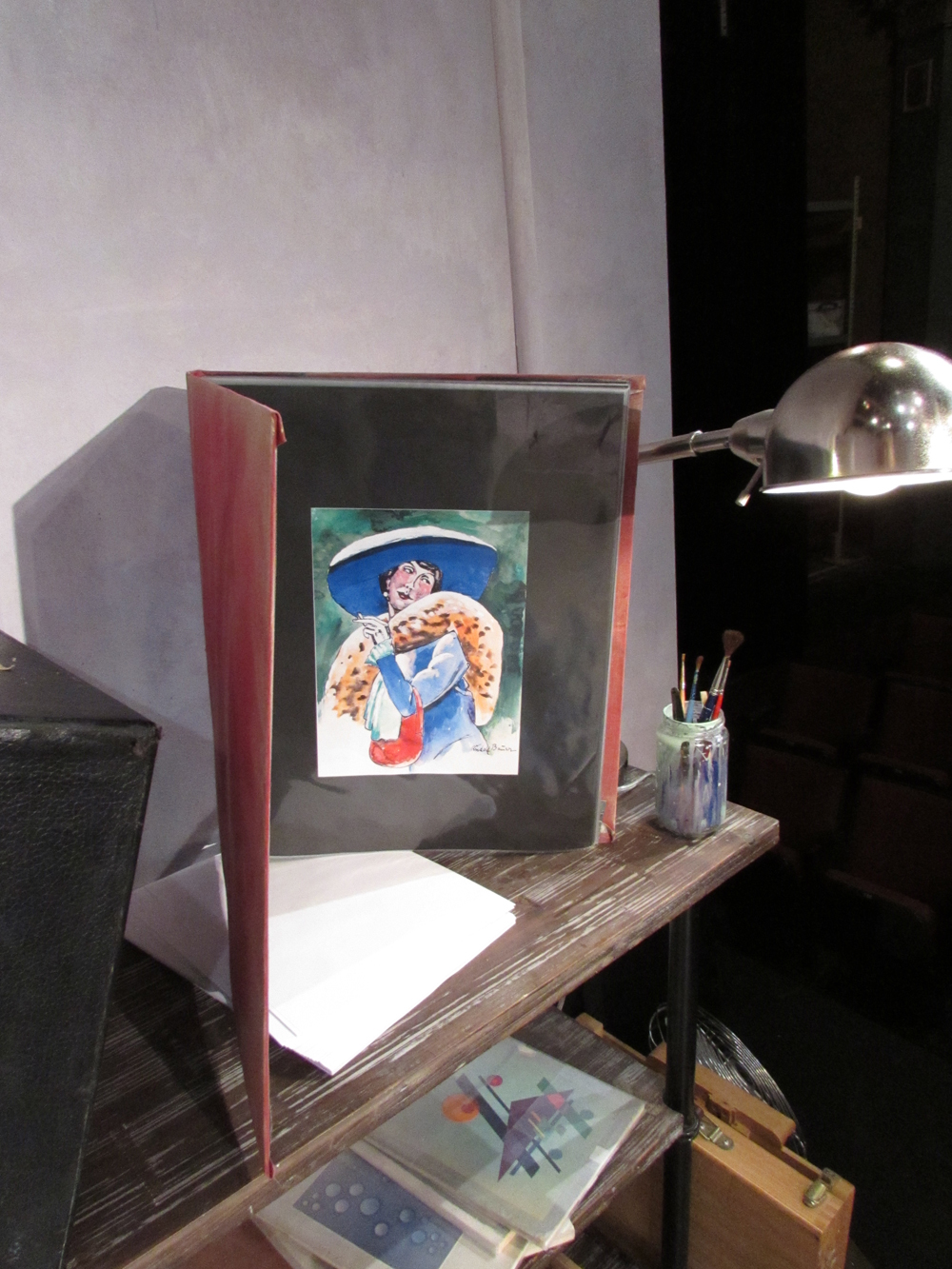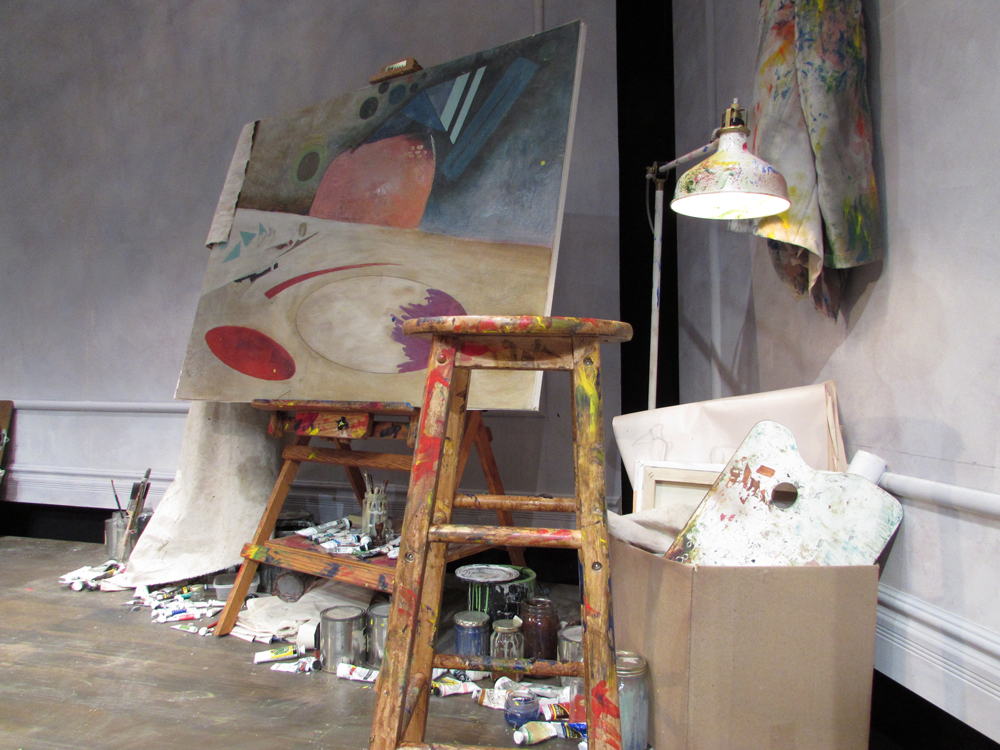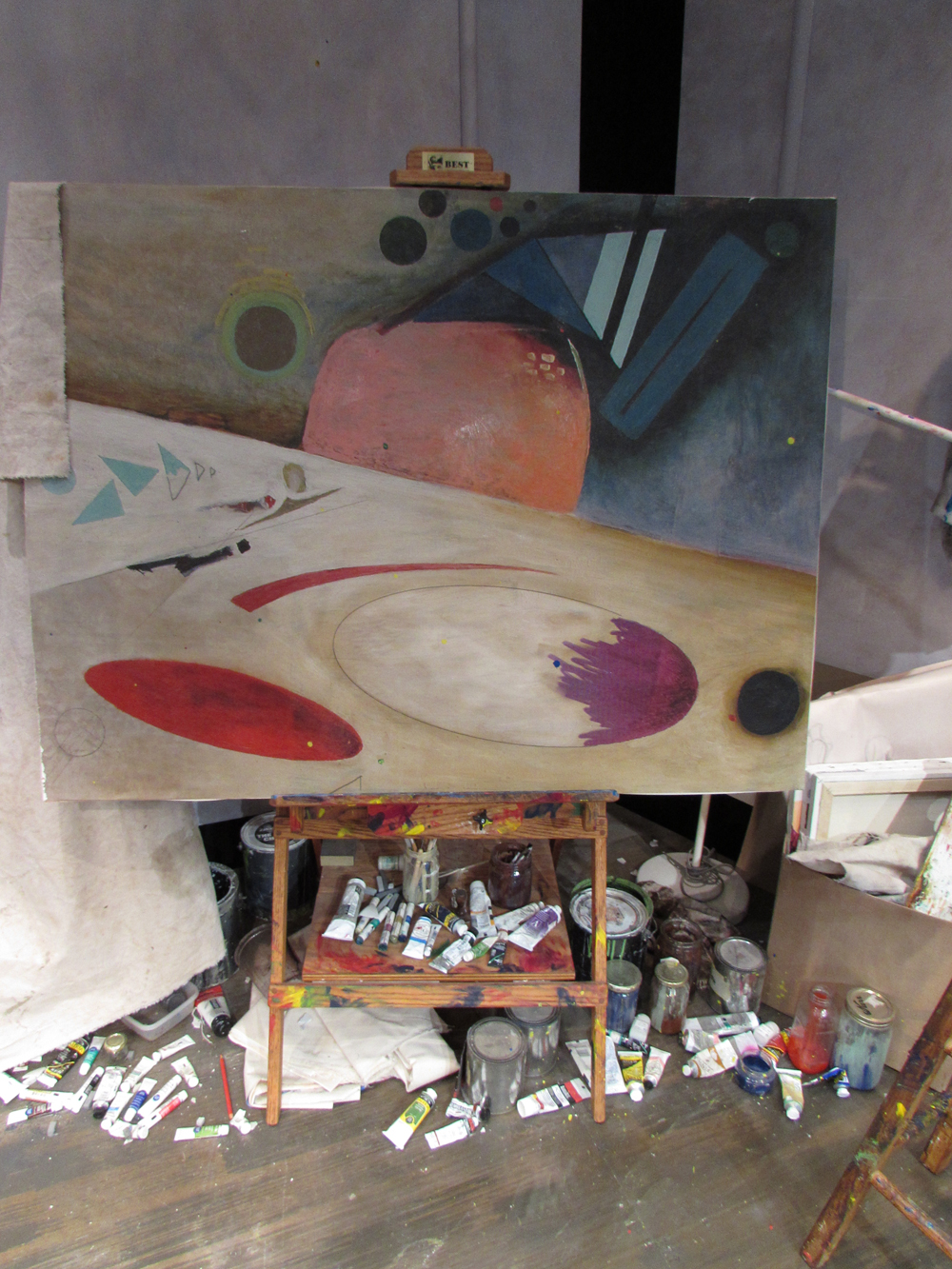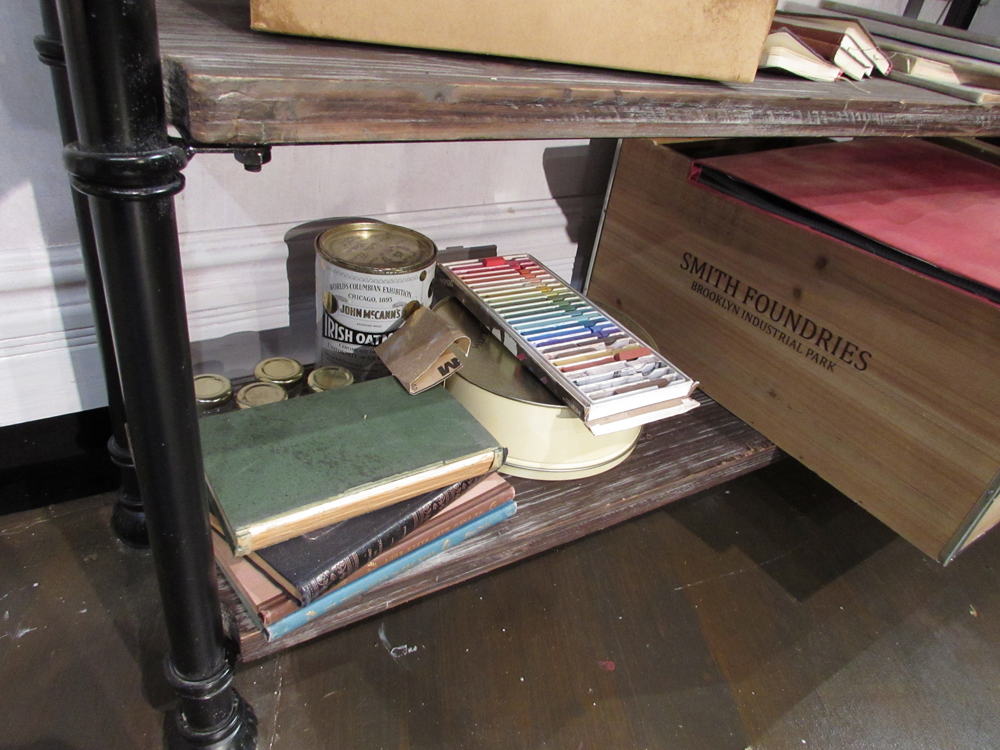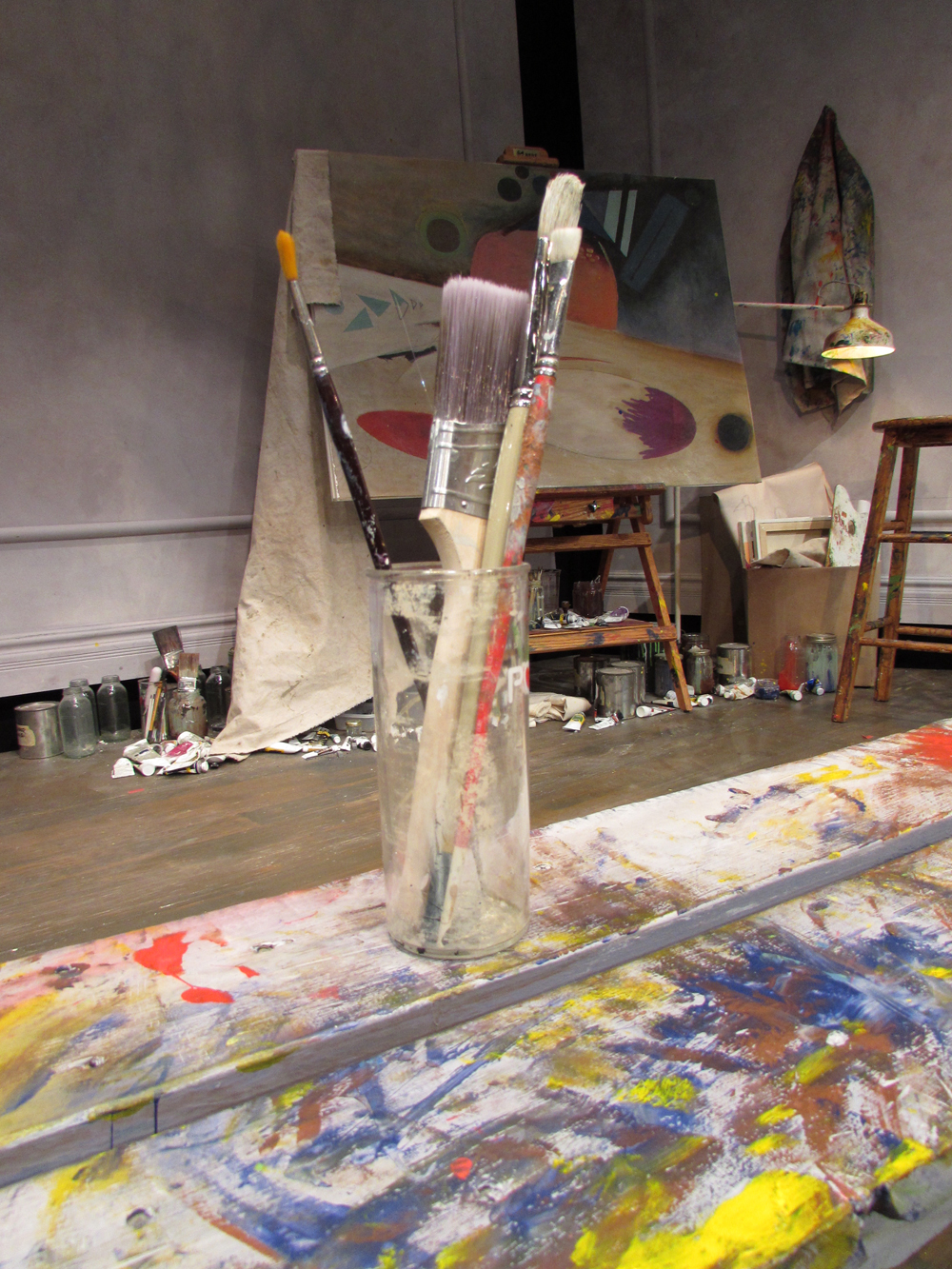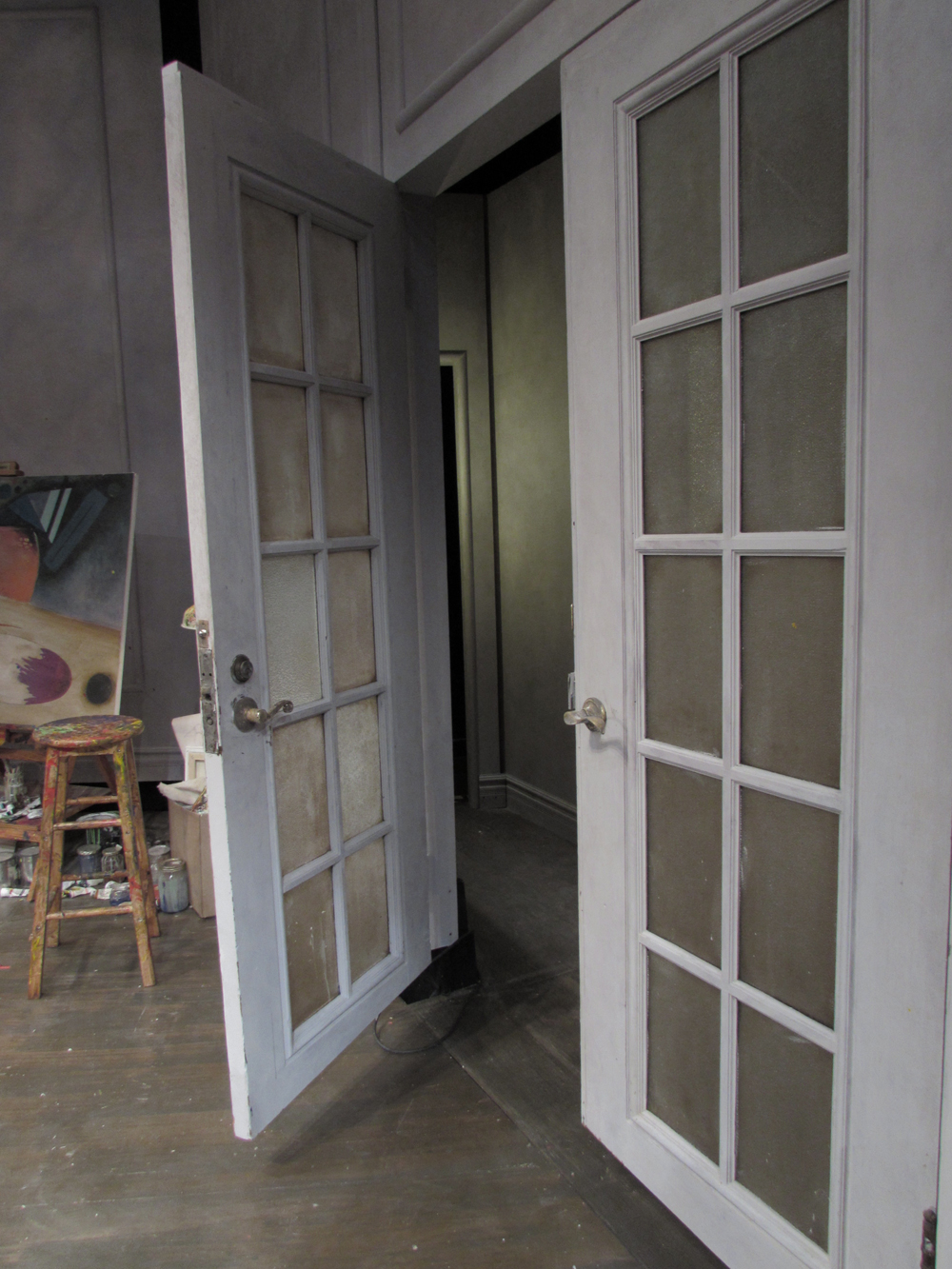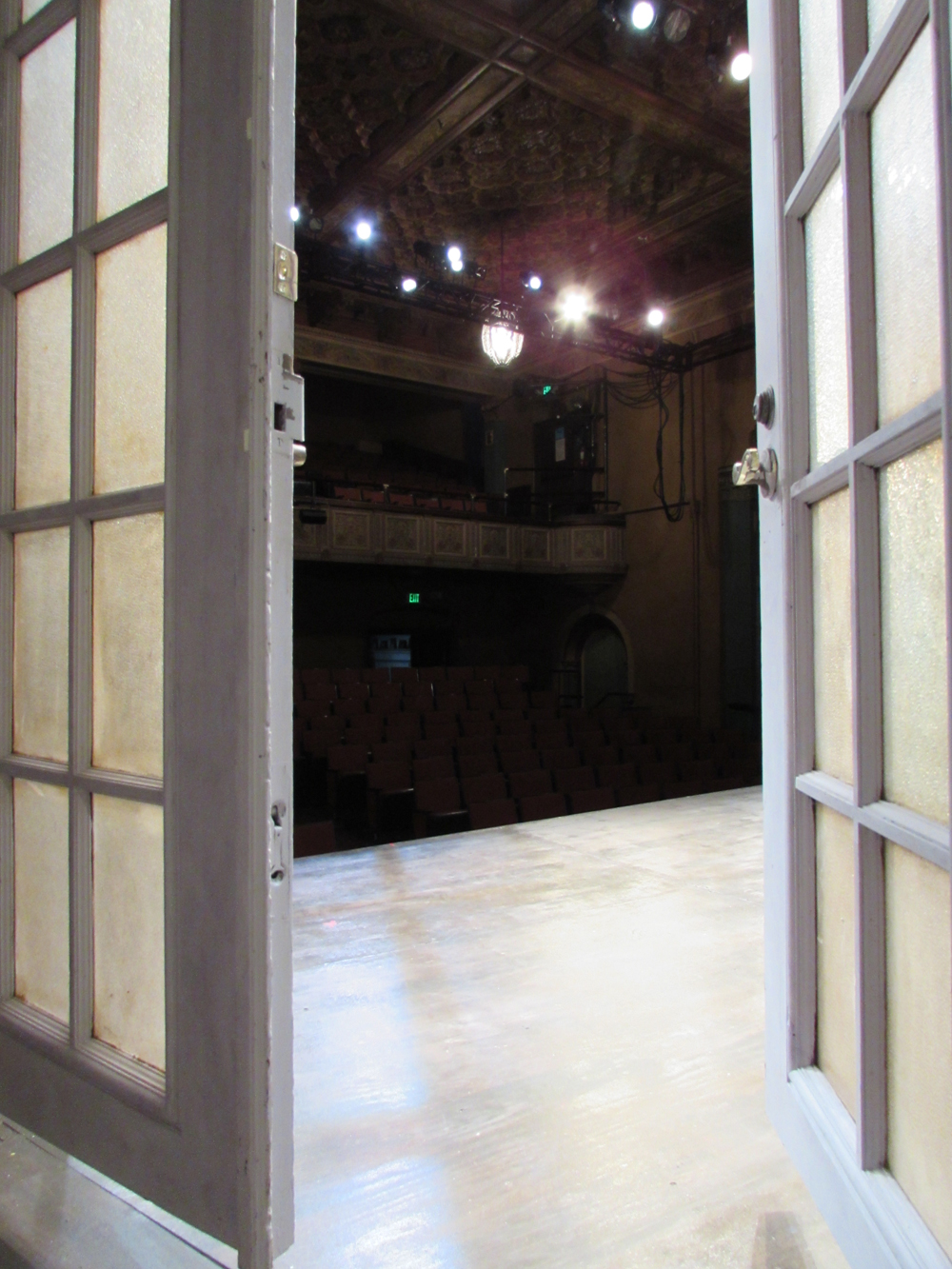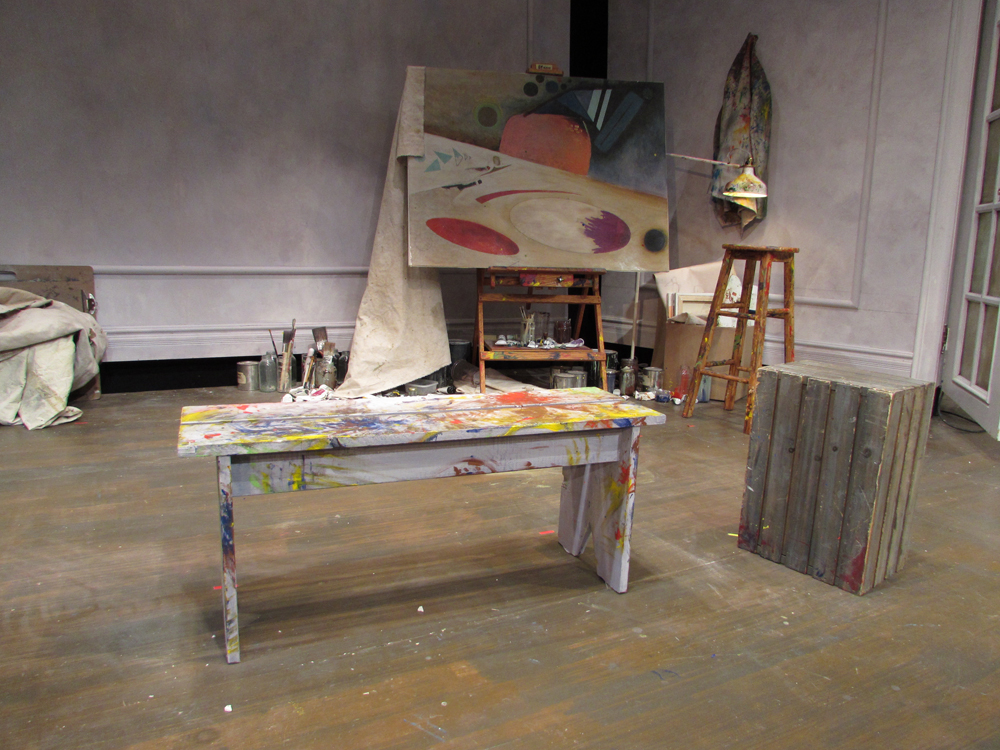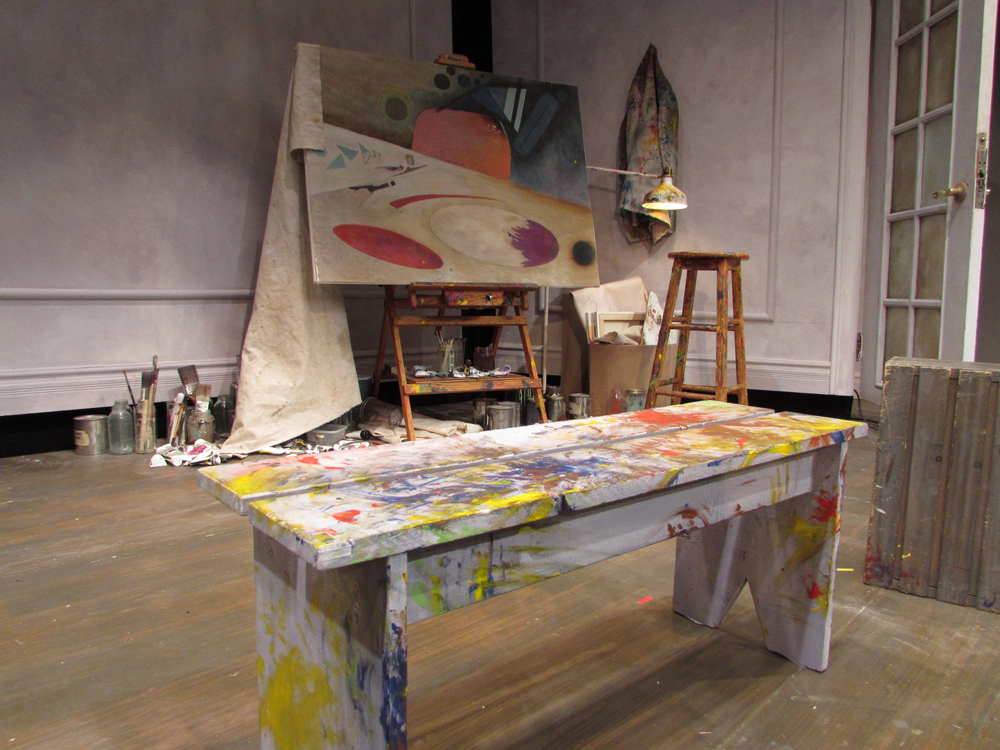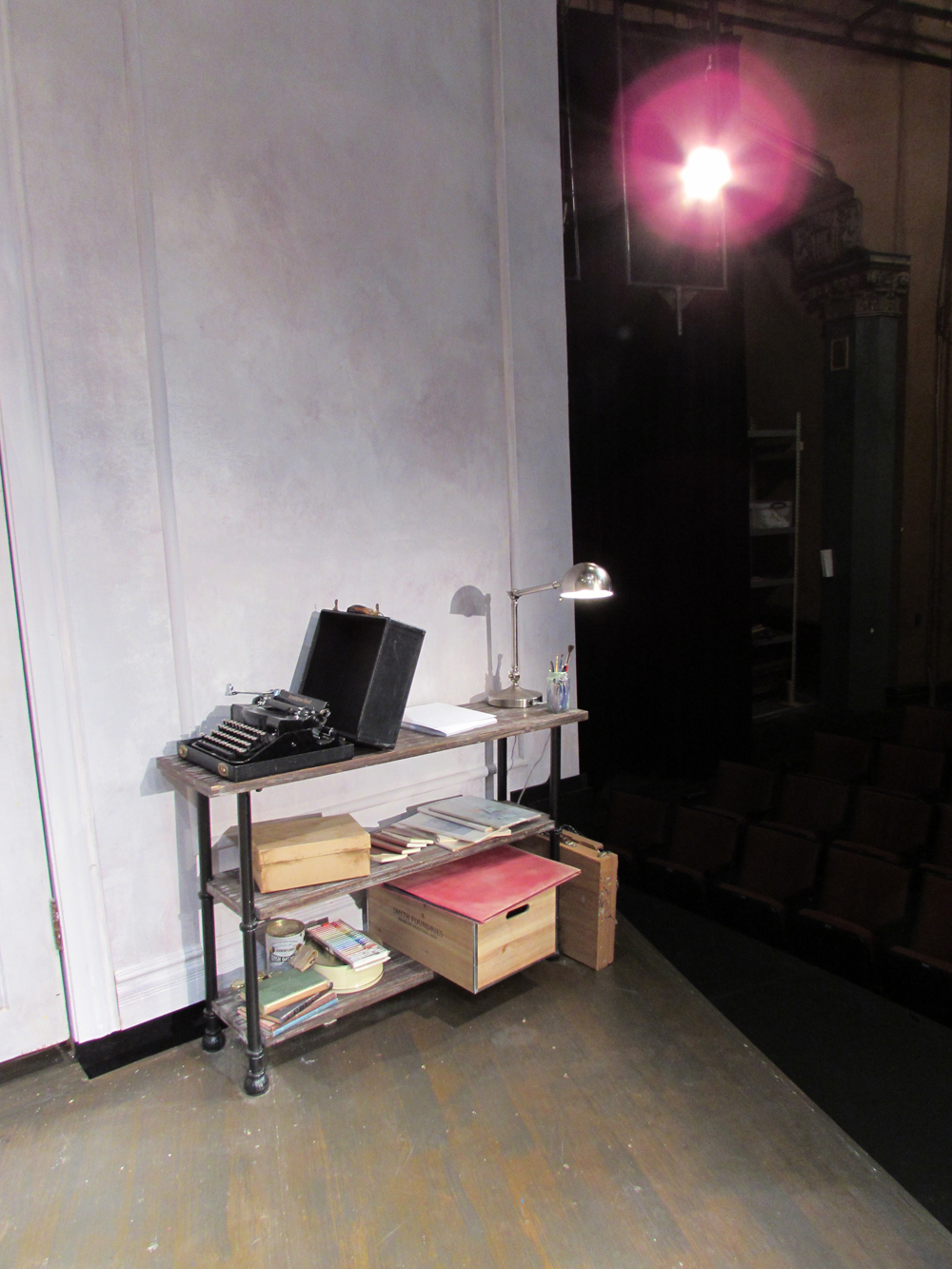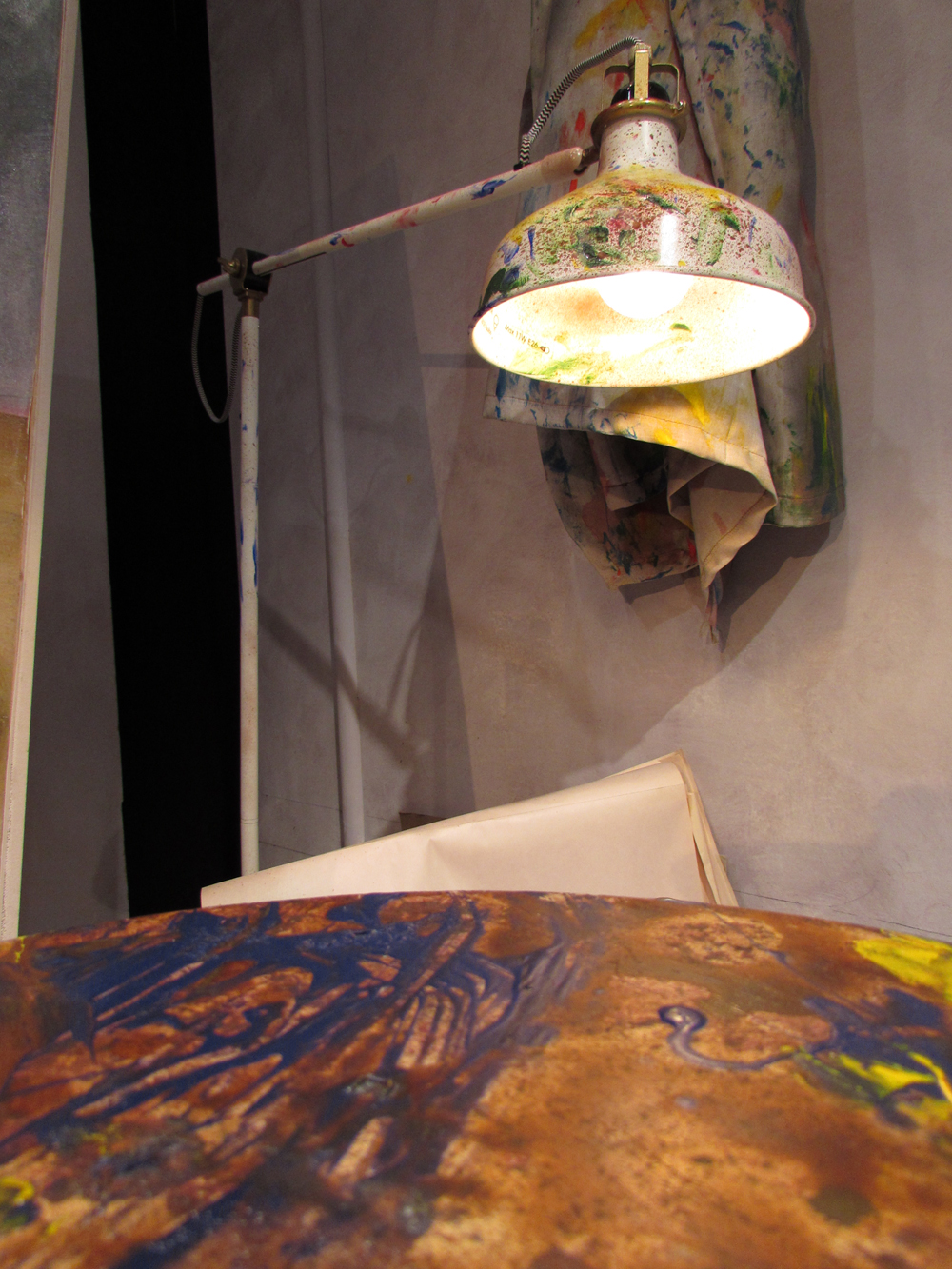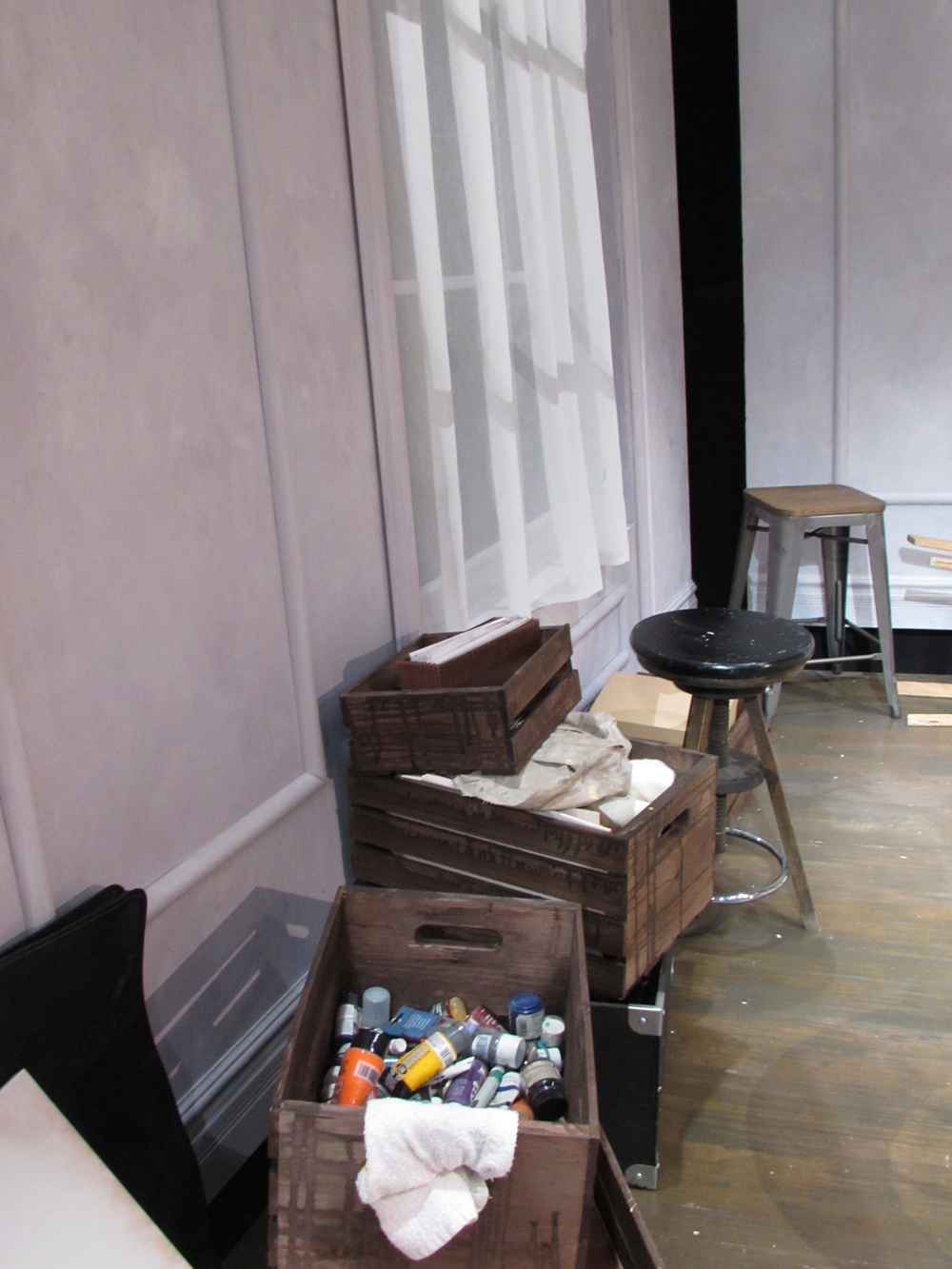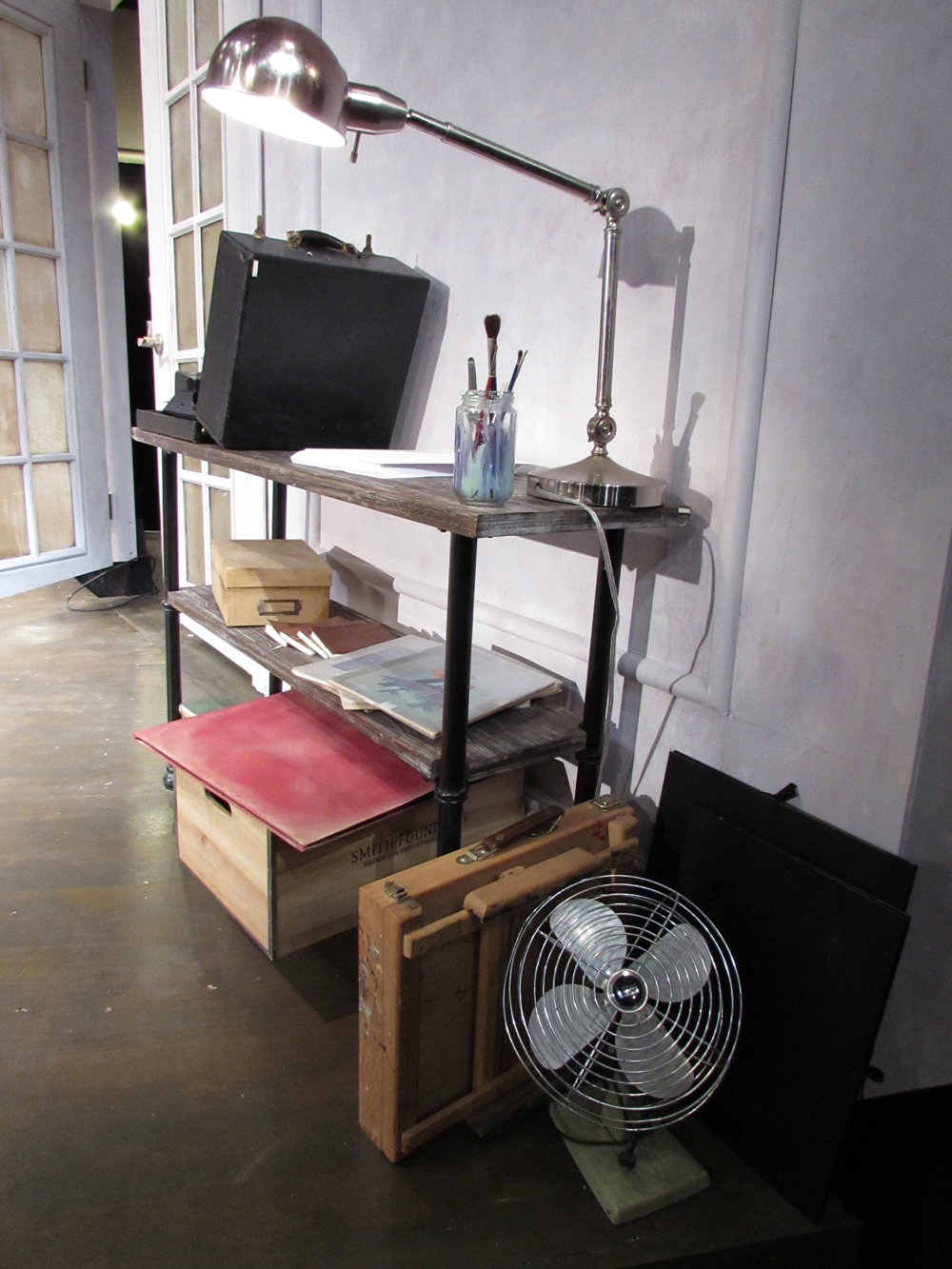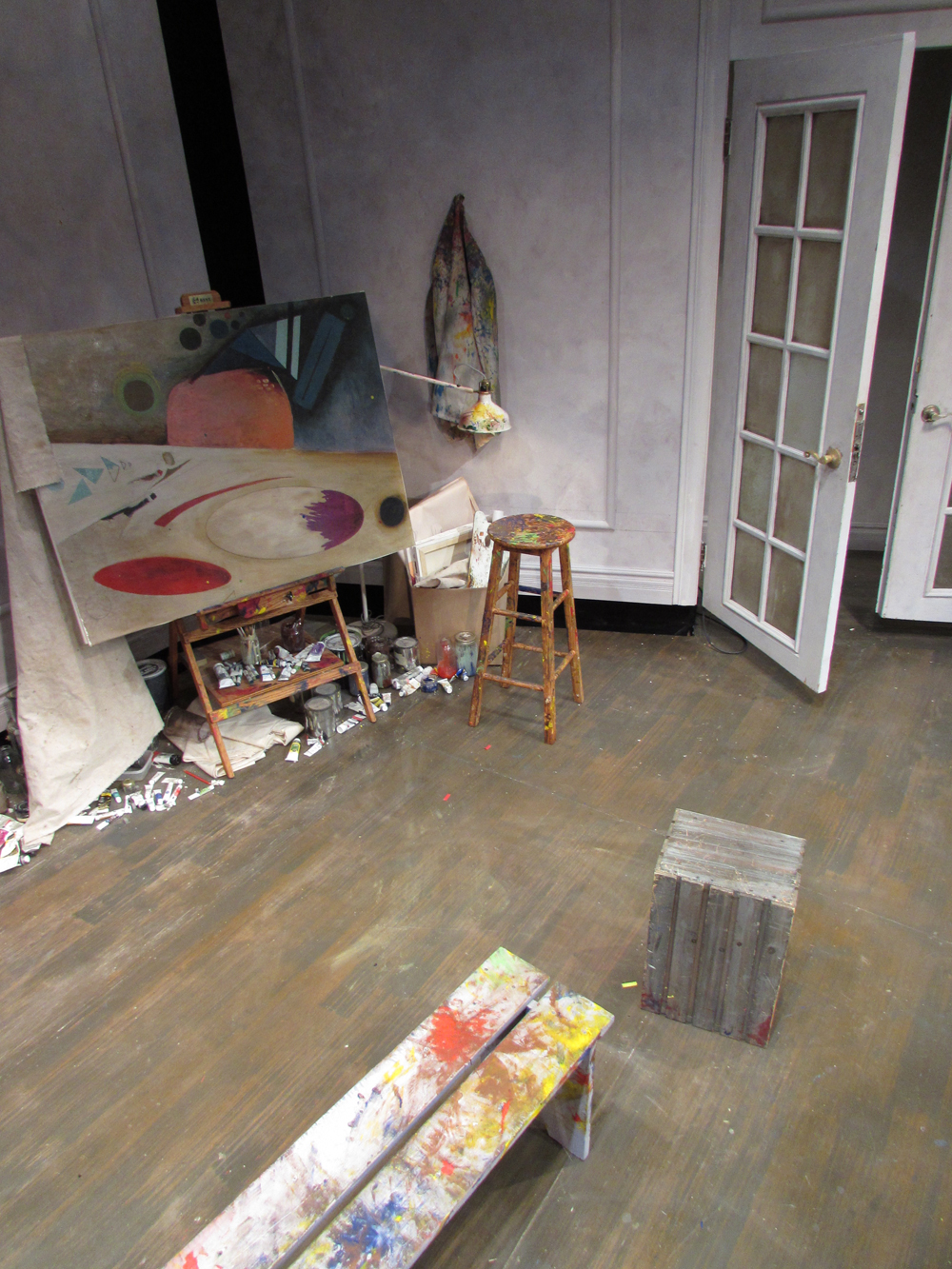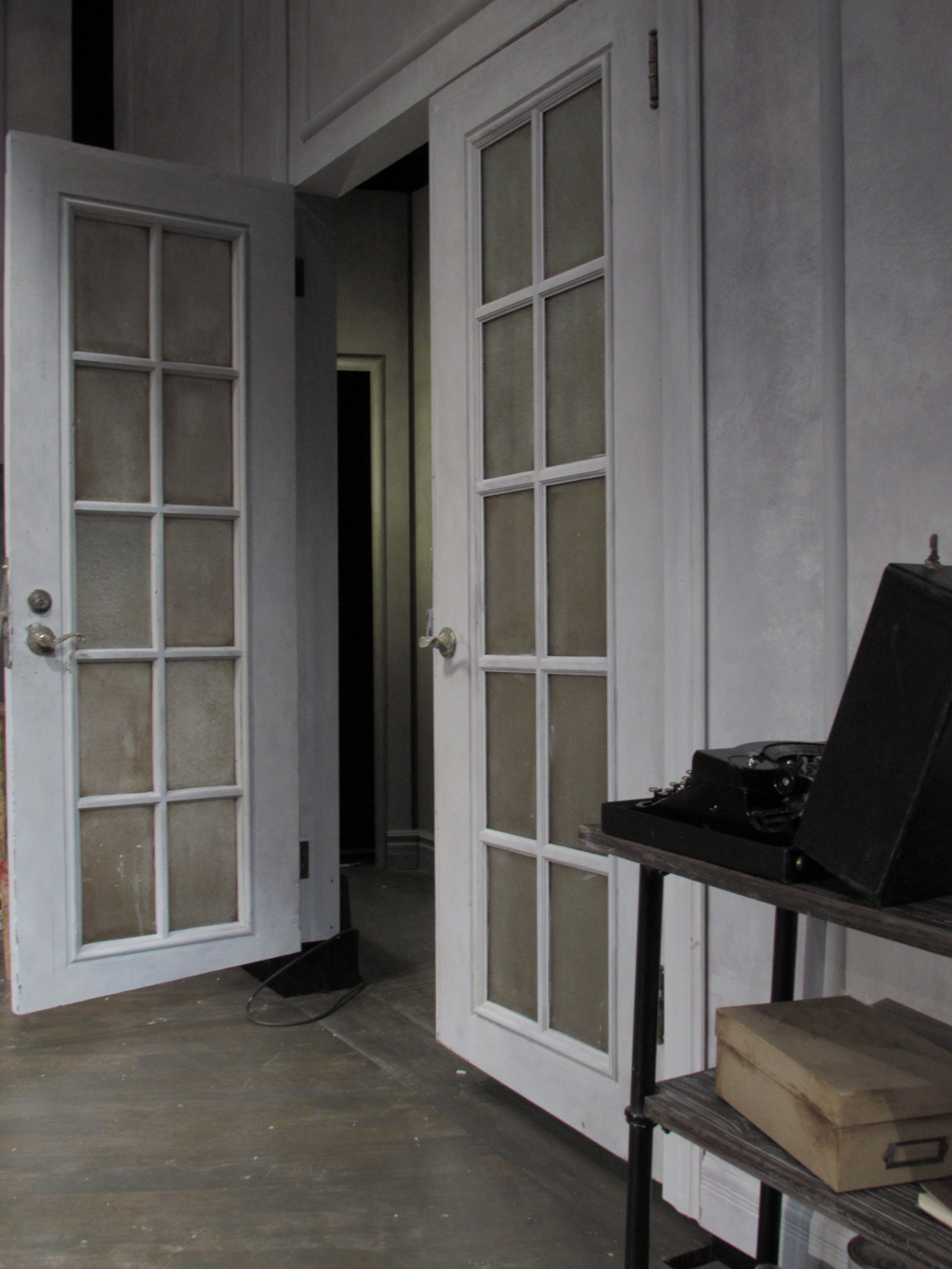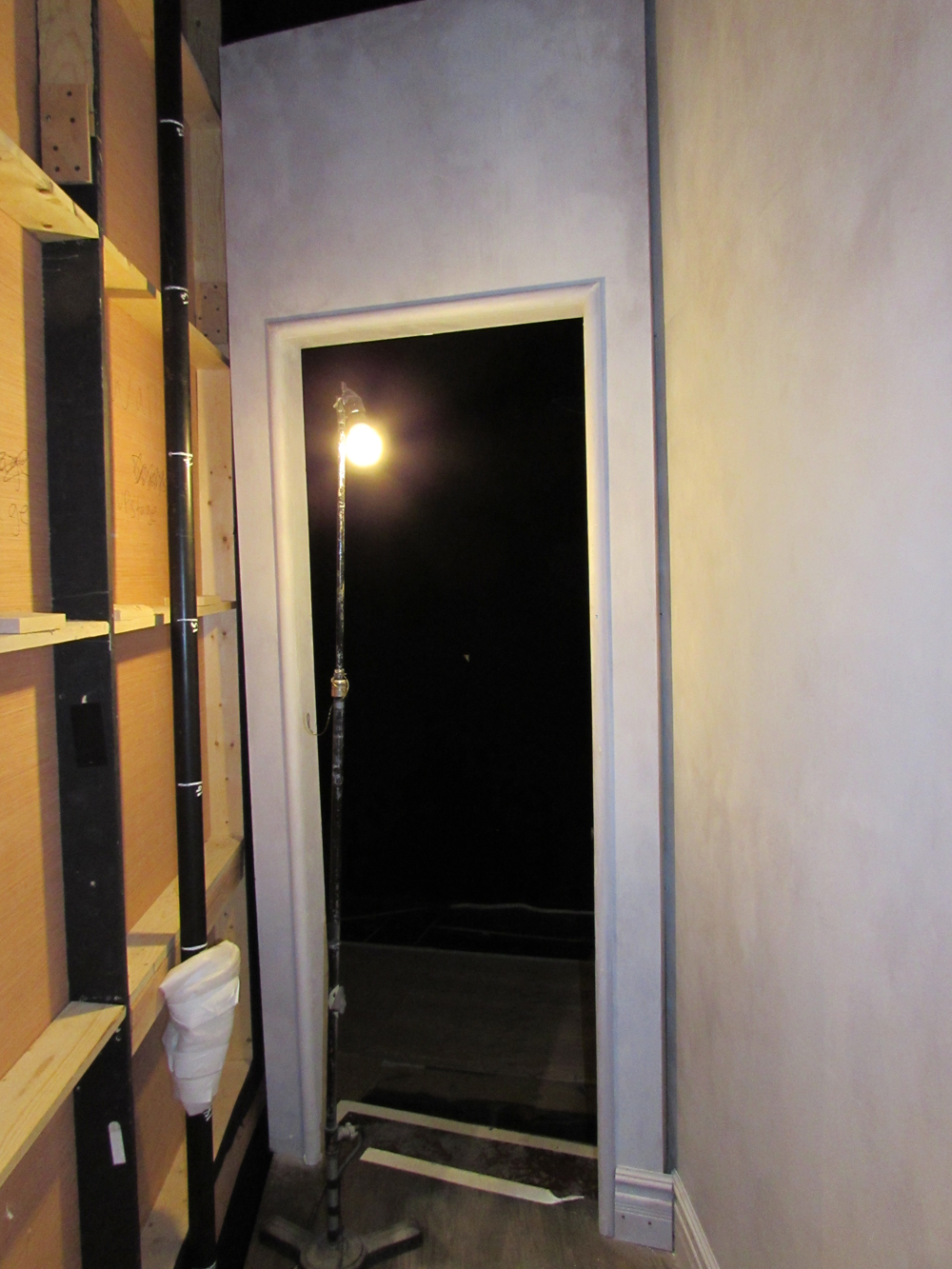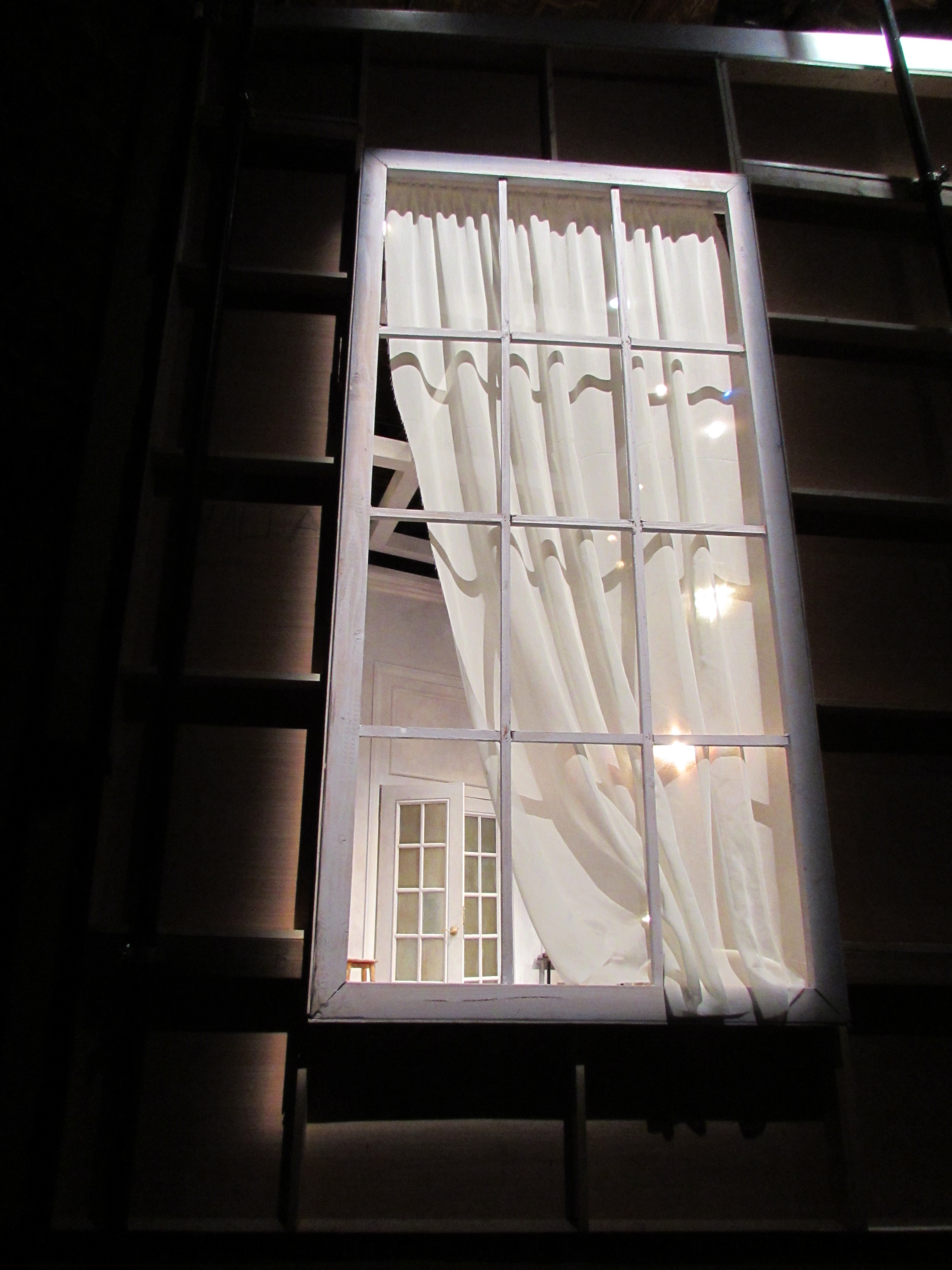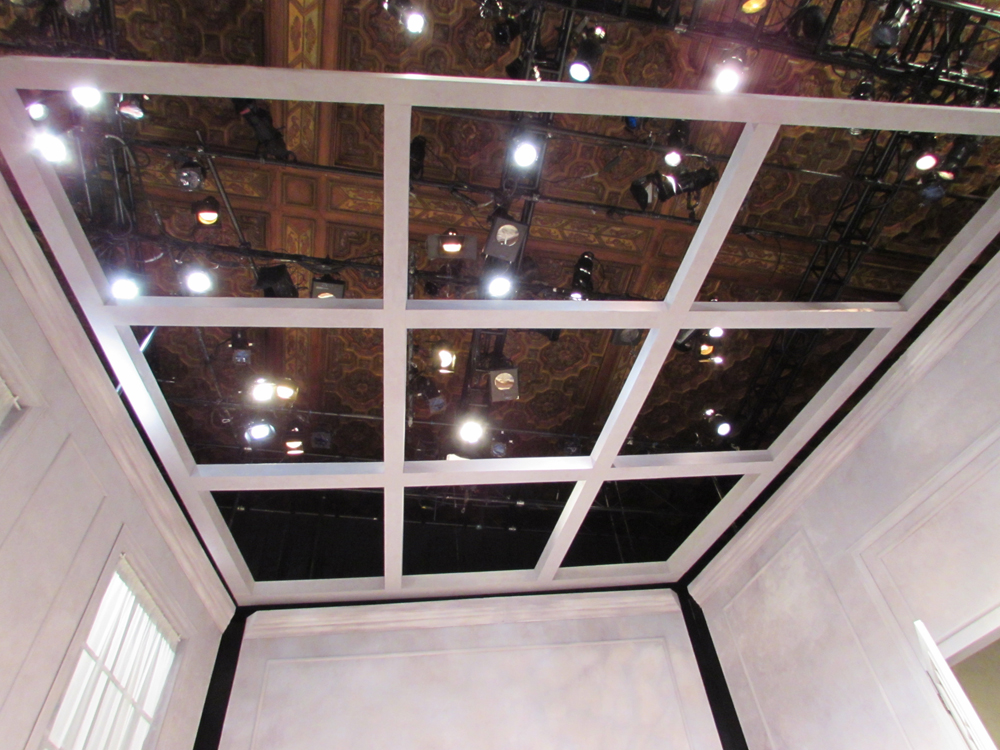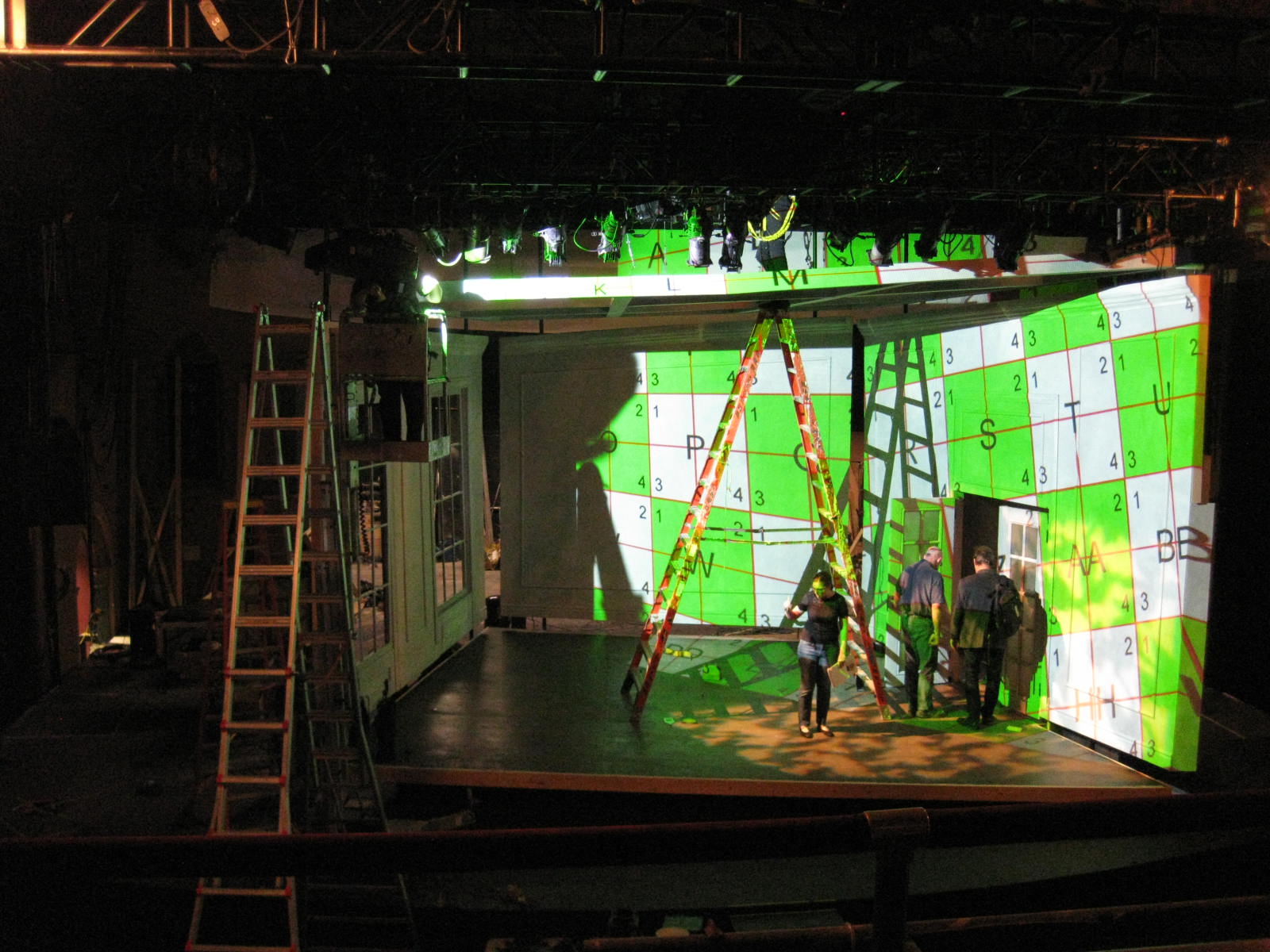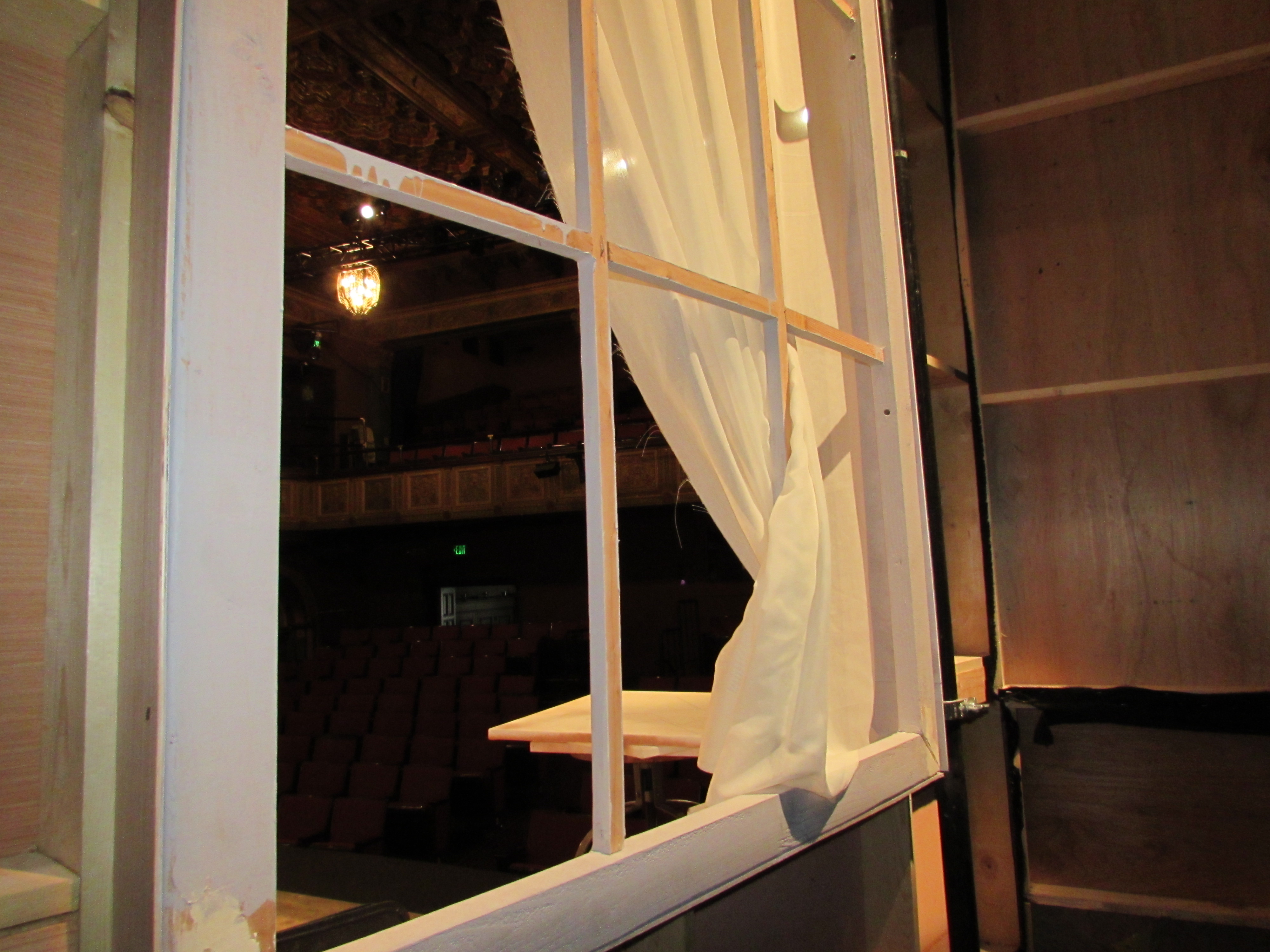 Performances Start: Sept 2, 2014
Closes: Oct 12, 2014
Run time: Approx. 1hr 30min
Show Times: Tue, Wed & Thu 7:00, Fri 8:00, Sat 2:00 & 8:00, Sun 3:00 & 7:00
Tickets: $20 – $100
Order Online or call 212.279.4200
The life and work of Rudolf Bauer
Rudolf Bauer was a visionary artist whose life story is perhaps one of the most gripping, complex, and tragic of 20th century art history. His work was the most accessible of the non-objective artists and was the face of both Der Sturm in Germany and the Guggenheim museum in the United States.