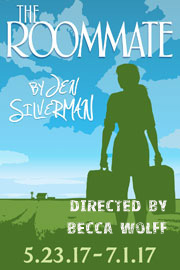 Bay Area Premiere
MAY 23 -JUL 1, 2017
THE ROOMMATE Tickets: from $35
Run time: TBA
OR CALL 415.677.9596 FOR TICKETS AND INFO.
THE ROOMMATE
Written by Jen Silverman
Directed by Becca Wolff
PLAY DETAILS
Sharon is practical, from Iowa. Robyn is a Bronx-born vegan. Both are "bad-ass" women in their 50s dealing with isolation, aging and identity. They remind us that second chances are possible and transformation can grow beneath peals of uproarious laughter.
San Francisco Playhouse's production of The Roommate is made possible by: Producers William J. Gregory, Betty Hoener, John Trout; and Associate Producers Betty & Clifford Nakamoto, Deborah Dashow Ruth, and Nancy Thompson & Andy Kerr.
THE PLAYWRIGHT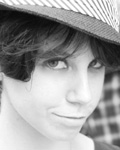 JEN SILVERMAN is a New York-based playwright raised in Asia, Europe, and Scandinavia and the United States. Her work has been produced off-Broadway by the Playwrights Realm (Crane Story), off-off Broadway by Clubbed Thumb (Phoebe in Winter), regionally at InterAct (The Dangerous House of Pretty Mbane), and commissioned and produced by Playwrights Horizons Theatre School/ NYU (That Poor Girl and How He Killed Her). The Roommate was selected for the 2015 Humana Festival at Actors Theatre of Louisville. More information: www.jensilverman.com
THE DIRECTOR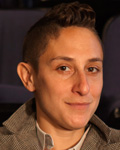 BECCA WOLFF is currently developing new work with Giovanni Adams (Love is a Dirty Word, Pacific Resident Theater, LA), The Kilbanes (Weightless, Encore Productions/Z Space & Eddie the Marvelous/Theatreworks), Annie Saunders of Wilderness (Antigone, San Francisco Playhouse/Getty Villa) & Ken Robinson (Flying Easy). She has directed world and regional premieres in the Bay Area at Z Space, ACT Conservatory, New Conservatory Theater and Center Rep.
In LA and NYC, premiered include The Last Days of Mary Stuart (Son of Semele/Tilted Field, LA), Sixty Miles to SilverLake (IAMA Theatre Company, LA), No Static at All (Tilted Field Productions/NYC Fringe–world premiere, winner Outstanding Solo Performance) & Usher (NYC Fringe—world premiere, winner Outstanding Musical). She is proud co-founder of Tilted Field Productions (tiltedfield.com) and SCOTUS Theatre (scotustheater.com). MFA Yale School of Drama, Directing www.beccawolff.net