PLAY DETAILS
PHOTOS
CAST
TRAILER
REVIEWS
PLAYBILL
Into the Woods
Music and Lyrics by Stephen Sondheim
Book by James Lapine
Originally directed on Broadway by James Lapine
Directed by Susi Damilano
Music director Dave Dobrusky
Choreography by Kimberly Richards
What happens after Happily Ever After? In Sondheim and Lapine's beloved musical retelling of the Grimm classics, a parade of familiar folktale figures find their way "Into the Woods" and try to get home before dark.
Nominated for 10 Tony Awards, this is Sondheim and Lapine's timeless story, as you've never seen it before! See the edgy San Francisco Playhouse production before this classic gets the Hollywood movie treatment in the 2014 Johnny Depp and Meryl Streep film.
"An unqualified technical success and a complete joy to take in … irresistible and sure to fill seats throughout its lengthy run!"-SF Bay Guardian
Production photos by Jessica Palopoli:
Pre-Production photos by Lauren English:
*Member of AEA



Jeffrey Brian Adams (Cinderella's Prince/Wolf) is returning home for his SF Playhouse debut. Born and raised in San Jose, Adams performed in Pear Avenue Theatre's Death of a Salesman (Happy), Lyric Theatre's Cinderella (Prince), Diablo Theatre Co's White Christmas (Bob Wallace), and the premiere of Over the Mountain (Horn) at Brava for Women in the Arts. Adams received his MFA in acting at The New School for Drama in New York City, and his most recent attributes include: NSD's Red Light Winter (Davis), As You Like It (Orlando), Venus in Fur (Thomas), NYC Fringe Festival's Animals (Drew), and the Box Colony Theatre production of Women and Wallace (Wallace) at Theatre Row. Thank you always for the love and support of friends and family as he dreams the impossible dream. (jeffreybrianadams.com)


El Beh (Baker's Wife) is a theater artist, musician, educator, mover and shaker in the Bay Area performance arena. She was last seen in the world premiere of Hundred Days at Z Space and is happy to return to San Francisco Playhouse where she played the Ten Little Indians Soloist/Cellist in Bloody Bloody Andrew Jackson. She has been lucky enough to play with the likes of Magic Theatre, Mugwumpin, Shotgun Players, Z Space, detour dance, EmSpace Dance, Center Rep, Townhall Theatre, Erika Chong Shuch Performance Project, Symmetry Theatre, Pacific Repertory Theatre, Berkeley Playhouse, Boxcar Theatre, PianoFight Productions, and Woman's Will among others. El has her BA in Theatre, Dance and Performance Studies from UC Berkeley. Her work can next be seen as part of Mugwumpin 10 in July, after which she will be composing for and appearing in a world premier by detour dance in the fall and playing Emily in Our Town with Shotgun Players this winter. Immense gratitude to the Playhouse fam for having the faith and all the love and thanks to Mads, Icky, MyWy, Bethula and the Behs.

Ian DeVaynes (Boy) is excited to return to the Playhouse in this magical production with this wonderfully talented cast and crew. He recently appeared as Marky in Jerusalem. Ian was born in Brooklyn and now lives in San Francisco. He is almost 11 and just completed fifth grade at Holy Name School. He began performing and showing his passion for the stage while in pre-school. He enjoys acting, dancing and singing. Ian has attended A.C.T.'s Young Conservatory and has performed in A.C.T.'s production of A Christmas Carol for the past two years. He also has a passion for sports with baseball being his favorite. In fact, he just played on two teams that made it into their Championship Games.

Lily Drexler (Lucinda) a San Francisco native who now calls Brooklyn her home, Lily is thrilled to be back in her hometown, performing with her twin sister Michelle, and making her SF Playhouse debut with the stellar cast and creative team of ITW! New York credits include Dark Water (Theatre Series @ 14th st. Y), The Empress of Sex (Bleecker Street Theatre), Love's Labors Lost (Easy Leap), Rags (Beautiful Soup), American Nightcap (INTAR), Honestly Abe (Actors Temple Theatre), The Art of Dyeing (TinyRhino). Regional credits include Coriolanus (Commonwealth Shakespeare Co.), A Midsummer Night's Dream, Two Gentlemen of Verona, Sonnet Sonata (Shakespeare in the Valley), The Power of One (Soren Bennick Productions). NYU/Tisch/CAP 21. Stay tuned for a Drexler Twin Cabaret in September! www.lilydrexler.com.

Michelle Drexler (Florinda) is ecstatic to be reuniting with her twin on stage in one of her favorite musicals!  She is returning to the San Francisco Playhouse after spending last summer in leather and fur as Lady Ann in Camelot.  Other regional credits include The 25th Annual Putnam County Spelling Bee (Berkeley Playhouse), Julius Caesar  (San Francisco Shakespeare Festival on Tour), Knuffle Bunny: A Cautionary Musical!!! and Tales of Olympus: a Greek Myth Musical (Bay Area Children's Theatre), Assistance (OpenTab Productions), Romeo and Juliet and Much Ado About Nothing (Kingsmen Shakespeare Company), Sugar (42nd Street Moon), A Midsummer Night's Dream and King Lear  (Great River Shakespeare Festival) and Tonya and Nancy: The Rock Opera (A.R.T.) Emerson College: BFA Acting.  Michelle is a proud native of San Francisco!  Coming up next, you can see her in a Drexler Twin cabaret and in Harry Thaw Hates Everybody at Shotgun Players!  www.MichelleDrexler.com.

Bekka Fink (Stepmother, Cinderella's Mother, Understudy for Witch) is ecstatic to be working with this amazing community.  She has "played" in the Bay with: SF Mime Troupe, Shotgun Players (Mrs. Peachum-"Threepenny Opera"), Theatreworks, Brava, TJT, and the world premier of "The Fourth Messenger" at Ashby Stage. In NYC: MTC,  NY Theatre Workshop, Village Gate, Hangar Theatre (Johanna- "Sweeney Todd"), The National Tour of R and H's "Cinderella" (Evil Stepsister Joy), and 6 years collaborating with Tom O'Horgan (Broadway Director of HAIR and Jesus Christ Superstar), including a tour in Bangkok, Thailand, and Harry Partch's, "Oedipus" at The Metropolitan Museum of Art.  TV: Trauma (NBC-TV), Worlds Astonishing News (Nippon TV, Japan), and "Cookie Wars ( SF Intl. Film Fest).  Her other divine purpose- supporting people to heal and let go of their internal and external clutter- is currently taking the form of a pilot TV show.  Bekka is represented by the fabulous and nurturing JE Talent.  More at www.rockstarorganizer.com

Safiya Fredericks* (Witch) is pumped to be back with SF Playhouse in this amazing production after a successful run that opened this new space in, Bloody Bloody Andrew Jackson! Since returning to the Bay Area she has most recently been seen in Once on This Island (Asaka) at Theatreworks, It's a Bird.. It's a Plane.. It's Superman (Sydney) at 42nd st. Moon, Merry Wives of Windsor (M.Page) at African American Shakespeare Co., and the titicular role in Antigone at San Jose Rep. On the New York stage she has been featured in The Civilians production of In the Footprint, By Hands Unknown at the New York Fringe festival, Mrs. Bob Cratchit's Wild Christmas Binge with the Gallery Players, and Smokey Joe's Café with Irving St. Rep. She studied at the London Academy of Music and Dramatic Art (LAMDA) and received her BA in Drama from the University of California Irvine. safiyafredericks.com

John Paul Gonzalez (Steward, Jack 8/25 – 9/6, Male Understudy) is so excited to be doing Sondheim with this incredible cast.  A graduate of the Pacific Conservatory of The Performing Arts, he has worked with SF Playhouse, Shotgun Players, Contra Costa Civic Theater, Berkeley Playhouse and will be seen this December in Yosemite National Park with The Bracebridge Dinner.  Love and thanks to his best squirrel friend Glo, and his amazing boyfriend Sean.

Monique Hafen* (Cinderella) returns to SF Playhouse for her third summer in a row. Last summer she played Guenevere in Camelot and before that, she was Eliza Doolittle in My Fair Lady. Monique received BATCC Best Actress awards for her portrayal of both Guenevere and Eliza.  Other notable shows at the Playhouse include Harper Regan (Sarah/Justine). Monique has also worked at San Jose Stage Company (The Threepenny Opera, Avenue Q), San Jose Rep (Spring Awakening), and Center REP (The Storytelling Ability of a Boy). For more information, check out her website at www.moniquehafen.com.  

Tim Homsley* (Jack) is happy to make his SF Playhouse debut in a role he's dreamed of since he was 12. Other Bay productions; Eugene Marchbanks in A Minister's Wife, Kai in The Snow Queen (San Jose Rep), Sunny Malone in Xanadu, Melchior in Spring Awakening, Mr. Boxer/Pip/Snuff-Box in A Christmas Carol (CenterREP), and Joseph in Joseph and the Amazing Technicolor Dreamcoat (Contra Costa Musical Theater). Other regional theater work includes Puppeteer in The Pirates of Penzance, Chorus in Willful (Oregon Shakespeare Festival), and Chip in the 25th Annual Putnam County Spelling Bee (Oregon Cabaret Theater). Tim received his BFA from Southern Oregon University.

Ryan McCrary (Rapunzel's Prince/Wolf) is excited to be performing at the San Francisco Playhouse for the first time. Ryan resides in LA and received his MFA at Roosevelt University in Chicago, IL. He would like to thank God, his family, girlfriend, and mentor for this wonderful opportunity.

Maureen McVerry* (Jack's Mother) is thrilled to be directed by and reunited with her beloved  compatriot "Miss Forcible" (Susi Damilano) from SF Playhouse's Coraline. She is pleased to return not only to this company but to this theater, where she played "Kitty" in the summer hit musical Curse of the Werewolf directed by Michael Smuim in 1990. She has played leading roles at Theatreworks, ACT, Aurora Theater, 42nd St. Moon, Marines Memorial Theater, Center Rep, San Jose Rep, San Jose Stage, Geffen Theater (LA), ART (Boston), Alcazar, and Marin, among others. Maureen has been the recipient of several BACCA nominations and awards, Dramalogue Awards, a Dean Goodman Award, Chronicle Best Performance, and was recently named "Arts Educator of the Year" for San Mateo County. She performs an ever-evolving cabaret show "VerryMcVerry!". Film credits include Nine Months, The Dead Pool, Big Business, and on TV in "Full House." The role of Jack's Mother will be played by a Mother of a Jack.

Noelani Neal (Rapunzel) is thrilled to be making her San Francisco Playhouse debut. Some of her regional musical theatre credits include A Chorus Line and Oklahoma! at Cabrillo Stage, Young Frankenstein at Palo Alto Players, and Chicago, Sound of Music, and Best Little Whorehouse in Texas with Maui Onstage. Ms. Neal is a graduate of Santa Clara University, where she majored in Theatre Arts and minored in Musical Theatre and Dance. She would like to especially thank Karyn, Aldo, and her family for their constant encouragement and support.

Louis Parnell (Narrator, Mystery Man) has worked extensively as an actor & director with numerous companies in the Bay Area including A.C.T., Center Rep, The Magic, Marin Theatre Co., TheatreWorks & 3Girls Theatre Co. as well as with many smaller nomadic companies & is a company member of PlayGround.  He works regularly with the SF Playhouse & has appeared in their productions of Art, Bell, Book & Candle, Coronado, One Flew Over the Cuckoo's Nest, The Fantasticks (2004 & 2010), It Had To Be You, The Violet Hour and Cabaret & Man Of La Mancha (for which he won BATCC awards for both) as well as directing Reunion and Reckless (BATTCC nom for direction).  He has been nominated for BATCC awards 10 times total (won 4) & has also accumulated 5 Dean Goodman Choice Awards & 4 Drama-Logue Awards.  He has performed numerous film, commercial & television roles including Trauma, Nash Bridges, America's Most Wanted & a PBS documentary on Ralph Ellison that was an official selection at the Sundance Film Festival.

Keith Pinto* (Baker) is thrilled to be making his San Francisco Playhouse debut! Keith was most recently seen at 42nd Street Moon in Snoopy!!! (Snoopy). Other credits include 1776 (Roger Sherman) and Scapin with A.C.T.  Sweet Charity (Oscar), The Underpants (Theo) and Lucky Stiff (Harry) with Center Rep, Singin' In The Rain (Don) Diablo Theater Company, the world premiere of Fly By Night (Joey Storms) TheatreWorks and the world premiere of Becoming Britney (K-Fed/Justin Timberlake) at The Retro Dome. Pinto is co-founder of the award winning San Francisco based hip hop crew Felonious. Felonious theater pieces include Angry Black White Boy (Guy) at Intersection for the Arts, Stateless: A Hip Hop Vaudeville (The Pinto) Jewish Theater SF and Beatbox: A Raparetta (Zac) Wishbone Entertainment. Felonious has recorded numerous albums and has played in the Bay Area, LA, Chicago, and Germany. www.feloniouslive.com

Corinne Proctor (Little Red Ridinghood) Now based in New York, Corinne is grateful for the opportunity to return to San Francisco and especially to the Playhouse stage. Corinne spent last summer playing the title role in Peter Pan at La Comedia Dinner Theatre. In New York she played Paquette in a reading of Candide in California at The Cell Theatre. At the Playhouse, Corinne has appeared as ensemble/Eliza understudy in My Fair Lady and Boochie in Den of Thieves (for which she received a Bay Area Critics Circle nomination for best supporting actress.)  Other west coast roles include Sally Bowles in Cabaret (Independent Cabaret Productions) Maggie in Cat on a Hot Tin Roof (Pinole Players) and Billina in Ozma of Oz (Cutting Ball.) She's also performed with 42nd Street Moon, Off Broadway West, Wily West and Lamplighters. Corinne completed the Voice Certificate Program at Peabody Preparatory and graduated from Ithaca College with a BFA in Acting.
Rosie Anderson (Understudy for Rapunzel) is so excited to be a part of San Francisco Playhouse's production of Into the Woods. She has been working with the Playhouse for the past year as an Artistic Intern and was most recently understudying for this season's production of Jerusalem. Currently a theatre major at San Francisco State University, some of her work there includes Barefoot in the Park, 4000 Miles, and Stephen Sondheim's, Evening Primrose. She would like to thank her family for all the love and support!
Anthony Aranda (Assistant Director/Understudy Steward, Narrator, Mystery Man) is delighted to be on the SF Playhouse staff and to have worked on one of his favorite shows. Previous works include-Complete Female Stage Beauty; Dead Man Walking; Queen of America; The Rocky Horror Show LIVE! for San Jose City Lights; Master Class at Theatreworks; One Flew Over the Cuckoo's Nest at Broadway West- Twelfth Night; Comedy of Errors at Bus Barn Theatre; and The Asshole Monologues(San Francisco and New York City). Special thanks to everyone at the SF Playhouse for being so welcoming and helping to make a new Theatre home.

Laura Wayth* (Understudy: Baker's Wife, Jack's Mom, Granny) just moved to the Bay area and is thrilled to be working with SF Playhouse. She received her MFA from the American Repertory Theatre Institute for Advanced Theatre Training at Harvard University and the Moscow Art Theatre School Institute in Russia. Ms. Wayth has taught and coached acting, voice, and musical theatre at Tufts University, The College of the Holycross, the University of Miami, the University of Wisconsin Eau-Claire, and Florida Atlantic University. She has worked internationally as a teacher and coach in Italy, Morocco, Romania, Russia, China and at the Central School of Speech and Drama in London. Recent credits include Sunday in the Park with George (Caldwell Theatre), Macbeth with members of the SITI Company, Showtune: Jerry Herman and Side by Side by Sondheim (Festival Repertory). She currently teaches acting at San Francisco State University.

Watch the Into the Woods Trailer: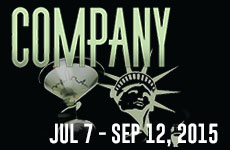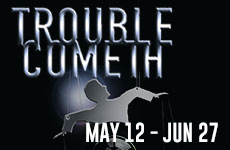 Previews Start: 
Jun 24, 2014
Opens: Jun 28, 2014
Closes: Sep 6, 2014
Run time: 2 hrs. 45 min., with one 10-minute intermission
Box office Hours: Tues-Sat 1:00 pm-6:00 pm

Share your thoughts!
comments