RISING STARS ANNOUNCE NEW SPRING AND SUMMER WORKSHOP SERIES
LIFE IN THE THEATRE
A four-session project series cultivating an arts enrichment program for high school students
"Life in the Theatre" (or LITT) is the education project series designed to act as an arts enrichment program for High School students in the Bay Area. LITT is broken up into two sector projects: boot-camps (intensive weekend projects), and workshops (projects designed to offer more time to develop skills- 1 week to 1 month).
A month long workshop dedicated to creative writing and performance.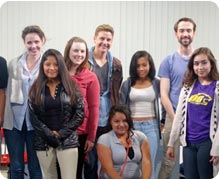 WHEN: TBA
PlayProjects is designed to establish a community of aspiring young artists with a unique voice and vision. This month long summer intensive gives students the chance to write, stage, devise, and act in original works, and learn from Bay Area Theatre Artists. Following completion of the summer intensive, students will produce a performance showcase on the main stage at San Francisco Playhouse!
SPRING BOOTCAMP SESSION ONE – "THE BUSINESS OF ACTING"
An acting and audition two-day weekend boot-camp.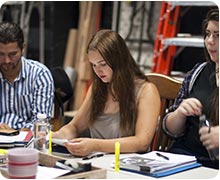 WHEN: TBA
SPRING BOOTCAMP SESSION TWO – "THE CRAFT OF PLAYWRITING"
A creative writing two-day weekend boot-camp.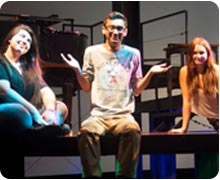 WHEN: TBA