We're Moving!
As of October 9th the San Francisco Playhouse will have a new home. The beautiful theatre at 450 Post Street, second floor of the Kensington Park Hotel is the perfect place to begin our 10th season. We will have twice as many seats and only be one row deeper than our current theatre which will ensure the intimacy we are known for will continue.

Help us make this move a success. Donate your time, make a gift from our "Wish List" or give financial support. And now more than ever, bring your friends! With twice as many seats to fill, we are asking everyone to bring two new friends and keep professional, intimate theatre in downtown San Francisco thriving.

Read More About our New Location

See you at the theatre!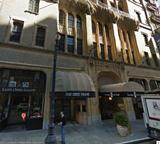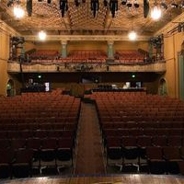 Our new neighbors are welcoming us with these terrific deals:
Special discounted rate from Kensington Park Hotel (we›ll be on the second floor next season). Normal rates are over $300, but if you use this link, or call and mention SF Playhouse, you will receive a special rate of $159 (except for a few blackout dates). Just use this link to enter your reservation and it will automatically sets up the rates. If your selected date shows up as unavailable please contact the hotel at, they may be able to find a room for you.
Code: SFPLAY Kensington Park: SF Playhouse Discount

Farallon restaurant will add a complimentary platter of 6 oysters on the half shell with every pre or post show dinner.
Donations
Help us finance this wonderful move with a a donation. Any donations $10,000 will include a special pre-show dinner opening night of Bloody Bloody Andrew Jackson prepared by the 5 star chefs at Farallon.
Click here to donate now! Or call 415-677-9596 for more info.